Your Tenement Memories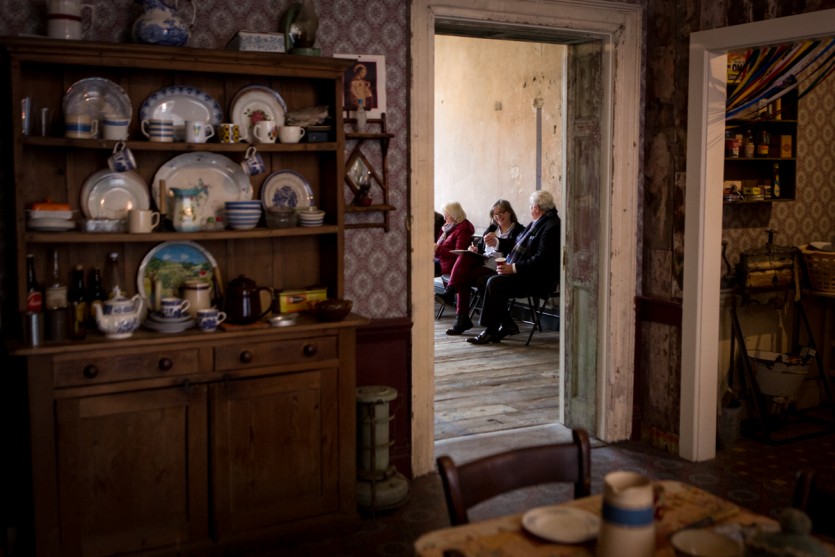 We're inviting you to share your memories of tenement Dublin with us.
Your Tenement Memories will kick-off with an Open Day on Tuesday, 3 May from 10am - 1pm and 2pm - 4pm in 14 Henrietta Street, Dublin 1.
We are collecting the memories of those who lived in a tenement, knew someone who did, or worked in and around the tenements.
The stories and memories of the many families that lived in tenement buildings across Dublin are a powerful account of history. By 1911, more than 100 people were living in number 14, and a further 850 people lived on Henrietta Street alone.
We welcome you to pop in and reminisce, so that we can capture your living history and preserve it for generations to come.In May and June we will be hosting Your Tenement Memories sessions in the following areas:
May
Tuesday 3 May: 10am - 12pm and 2pm - 4pm, 14 Henrietta Street
Tuesday 10 May: 10am - 12pm, Cabra Library
Wednesday 11 May: 10am - 12pm, Ballymun Library
Monday 16 May: 10am - 12pm, Ballyfermot Library
Wednesday 18 May: 10am - 12pm, Richmond Barracks
Monday 23 May: 10am - 12pm, Pearse Street Library
Tuesday 24 May: 10am - 12pm, Finglas Library
Tuesday 31 May: 10am - 12pm, Central Library, ILAC
June
Tuesday 7 June: 10am - 12pm, Dolphins Barn Community Centre
Wednesday 8 June: 10am - 12pm, Coolock Library
Monday 13 June: 2pm - 4pm, Ballybough Community Centre
Tuesday 14 June: 10am - 12pm, Walkinstown Community Centre
Monday 20 June: 10am - 12pm, Kevin Street Library
Tuesday 28 June: 10am - 12pm, Aughrim Street Parish Centre
We would love for you to drop in and share your memories over a cup of tea, and we will be announcing more dates in the coming weeks.
You don't need to book in advance but if you have any questions or would like to talk to a member of the team before coming along, you can contact Tracey by emailing memories@14henriettastreet.ie or calling 01 524 0383
---
Your Tenement Memories
Your Tenement Memories is a series of ongoing conversations and events with people across the city that gathers memories of tenement life in Dublin for 14 Henrietta Street.
The Culture Company's previous work collecting and preserving stories of the lives of Dubliners through tenement times has been recognised internationally for community participation and inclusion with its awards of European Heritage Days (Council of Europe 2019) and the prestigious European Museum of the Year (Silletto Prize 2020). Your Tenement Memories is supported by the Heritage Council under its Heritage Capacity Fund 2022.
By listening and learning, we preserve and share stories and connect people to the heritage of our city.