Reopening statement
News
Published 22 June 2020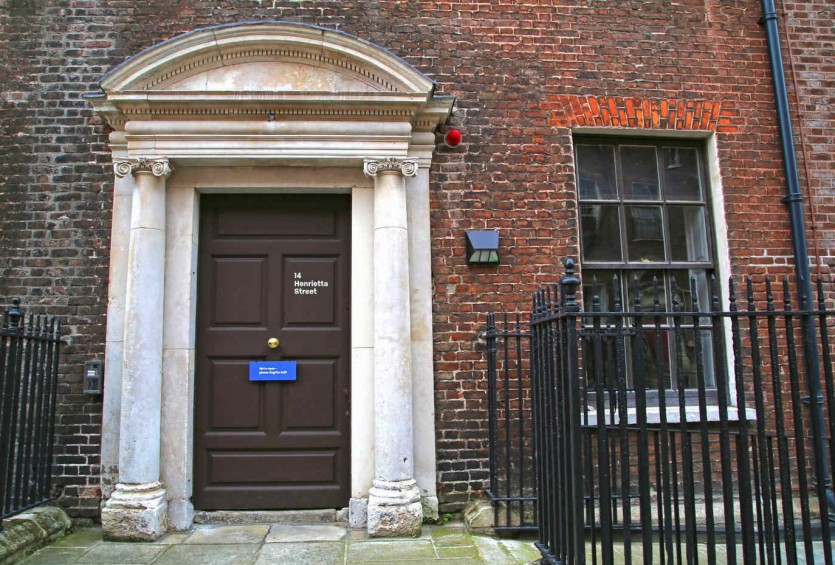 14 Henrietta Street is reopening
14 Henrietta Street will reopen to the public on Wednesday 1st July 2020 in line with Government guidelines and under strict health and safety protocols.
To ensure strict social distancing and these public health guidelines can be adhered to at all times we are reducing the capacity of our guided tours.
Wednesday to Friday: Tours will run hourly from 10am, last tour at 4pm.
Saturday and Sunday: Tours will run every half an hour from 10:30am, last tour at 4pm.
Visitors will be following a new one-way route which reinforces social distancing. Hand sanitiser stations will be available and there will be visible messages reinforcing social distancing, hand-hygiene, and coughing/sneezing etiquette. All Dublin City Council Culture Company personnel will have relevant health and safety training in advance of opening.
In addition to individual visitor tickets, we are now introducing a private group tour ticket. Designed for those who may feel safer and more comfortable by staying within their own family units or small groupings during their visit, our private tours are for small groupings of up to eight people.
We advise all visitors to book in advance via our website or phone-line and please note only card transactions will be facilitated, we will not be accepting cash.
Before booking a ticket to 14 Henrietta Street, please check that you are adhering to current Government travel restrictions.
Please note, whilst our guided tours are returning we will not be resuming our other live events or programming for the time being. We will make separate announcements on our additional programming and we will phase its return in the future in accordance with public health guidelines.
We are delighted to re-open our doors and welcome you back to 14 Henrietta Street.