Meet the Team: Tania Desloge
Stories
Published 15 July 2021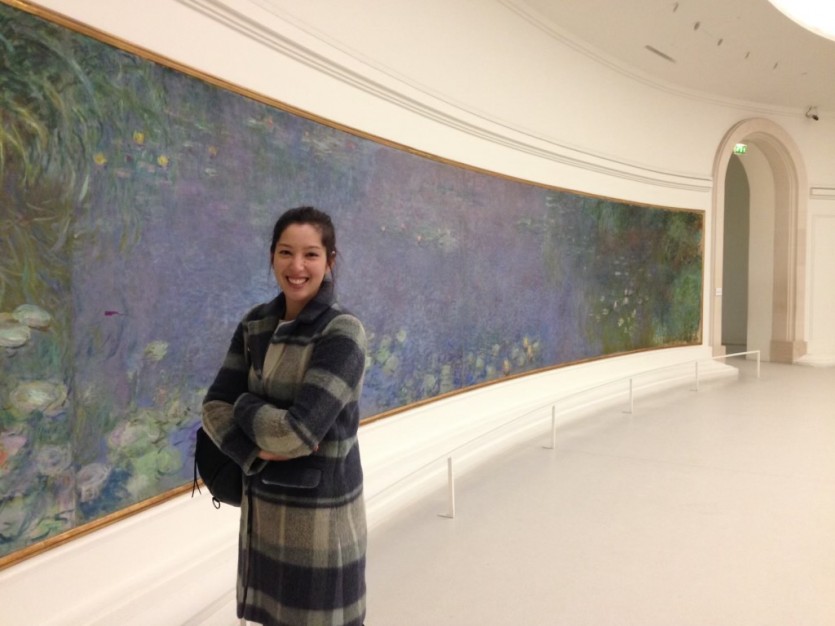 Photo: Tania at the Musée de l'Orangerie in Paris.
Welcome to Meet the Team, a series of blog posts where we get to know our colleagues a little better and shine a light on all the great work they do.
Today, we're meeting Tania Desloge, Collections Coordinator.
Could you tell us a little bit about what you do, and what your day might look like?
As Collections Coordinator for Dublin City Council Culture Company, I am responsible for the preservation and care of collections at 14 Henrietta Street and Richmond Barracks. This not only includes the objects within but the fabric of the buildings themselves. Every day is different: I might be checking data to ensure the environment is appropriate for our collections, overseeing the pest management plan to minimise infestations (those pesky moths!) or updating documentation records.
What led you to a career in conservation?
During uni I was drawn to any module on history or politics and how it has shaped our world today, but wanted a more tangible example of it. Through conservation, conservators are responsible for preserving physical remnants of history for others to enjoy and from which they can learn. There's also a problem-solving element to it: what is causing an object to behave in this way and how do you improve it?
What are you most excited to be working on right now?
Really getting to know the conservation ins and outs of 14 Henrietta Street. While Covid prevented me from working inside the building and learning about its current condition, it also offered the opportunity to gather a lot of invaluable data on the building and how it reacts during the seasons. It's such a unique building steeped in history--many people on tours will offer a personal anecdote or have family members who remember living in tenements. It adds a new perspective when caring for such a collection that allows people to immerse themselves in their surroundings and relive their memories.
What is your favourite cultural place to visit?
I don't have a particular place per se, but archaeological sites hold a special place in my heart. It's a true testament to the quality of materials, design and construction that these places have lasted millenia and offer a glimpse of how others lived.
If you could visit any time period in history what would it be, and why?
Either Ancient Egypt or Rome. So many advancements in writing, government, philosophy, built heritage and medicine come from both cultures. I have also worked extensively with both collections and am impressed by the level of sophistication and detail their craftsmanship shows.
What's your favourite thing to do outside of work?
Anything outside and in nature. I love to run, hike and swim. If food could also be involved I would be happy indeed.
What is one surprising fact you've learned about 14 Henrietta Street since taking up your role?
There have been so many. I love hearing about the original graffiti found on the walls, complete with warnings and spelling errors. It makes you feel you're wandering the halls of someone's home.
---
Bio
Tania Desloge is an objects conservator who is now responsible for the care of collections at Dublin City Council Culture Company. She has previously worked with archaeological and historic collections as well as historic interiors at the British Museum, National Museums Liverpool and English Heritage. She has recently moved to Dublin and looks forward to exploring the cultural heritage the city has to offer.