AUGUST TEATIME TALK: FRANK MCDONALD IN CONVERSATION WITH DONAL FALLON
News
Teatime Talks
Published 17 August 2022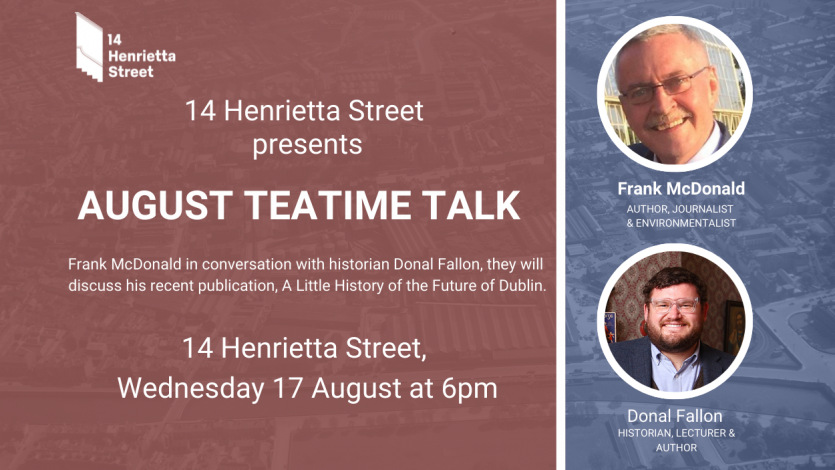 When: Wednesday 17 August at 6 pm
Where: In person at 14 Henrietta Street
Cost: €5 / €3 concession
Frank McDonald in conversation with historian Donal Fallon will discuss his recent publication, A Little History of the Future of Dublin, a study that examines the development of Dublin city through the ages. How did Dublin city take the form it did, and what lessons are there in the planning of the past for the contemporary city?
This is an in-person talk for one hour and will include some light refreshments. The talk will take place on the first floor of the house and can be accessed via a lift.
If you have any queries please don't hesitate to contact us on +353 1 524 0383 or email us at info@14henriettastreet.ie
---
 TEATIME TALKS
Teatime Talks is a series of talks inspired by the history, people and surroundings of 14 Henrietta Street. Do you have a memory of Dublin's tenements or know someone who does? Whatever your connection, we would like to hear from you.