Children's History Summer camp at 14 Henrietta Street
News
Published 02 August 2023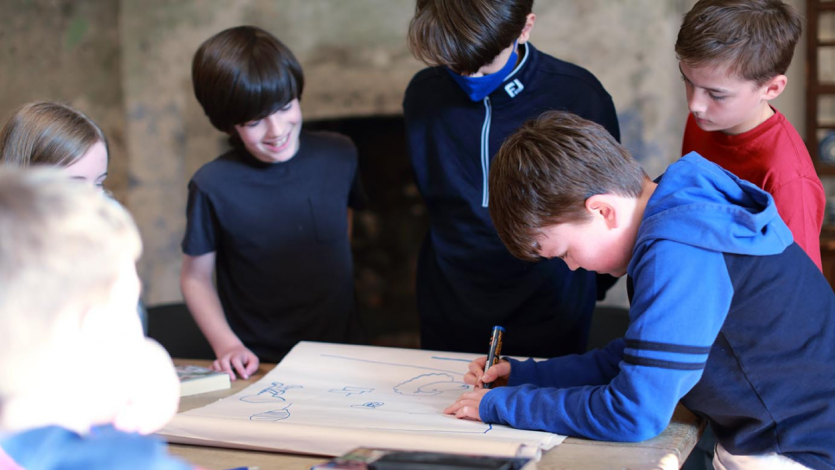 Join Dublin's Historian-in-Residence for Children Dervilia Roche for a two-day summer camp, exploring the history of 14 Henrietta Street through games and crafts. Learn about the different chapters of the house's history from Georgian beginnings to tenement times, create your own artworks inspired by some of the subjects, and enjoy fun interactive games in the historic setting of 14 Henrietta Street.
Please note, a ticket for this event covers sessions from 10am - 2pm on Monday and Tuesday. All materials for the activities will be provided, but children should bring lunch. As some activities will take place in the garden of 14 Henrietta Street, children should bring a jacket and sunscreen if needed. Drinks and light snacks will be provided. Please note there is a nominal charge of €10 for the 2 days (covers 1 or more children in the same family) towards the cost of equipment and refreshments.
The summer camp is suitable for children aged 9 - 12 years old. Places are very limited, so advanced booking is advised.
---