Join us for two Teatime Talks this December
Teatime Talks
Published 26 November 2020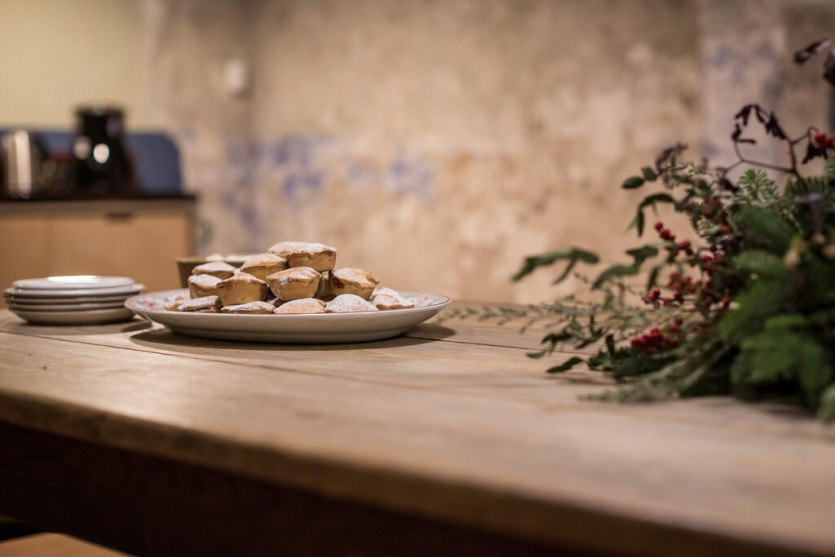 Join us for two Teatime Talks this December
This December, we're delighted to host not one, but two Teatime Talks online!
We have a special festive edition exploring the Christmas traditions of the tenement times, and later in the month a talk on Margaret Skinnider, a suffragette and rebel with ties to Henrietta Street.
Read on below for more details and to book your place for these free events.
Teatime Talks: Christmas in the Tenements
When: Wednesday 9th December at 7pm
Where: Online via Zoom
Join us for a festive Tea Time Talk, as we explore the Christmas traditions of Tenement Dublin. From seasonal food and drink to parlour games, tunes and traditions, our wonderful guides Gillian and Pat will share the festive memories of Tenement Dublin's Christmas past.
Teatime Talks: Margaret Skinnider: A lifelong activist, teacher and feminist with Mary McAuliffe
When: Wednesday 16th December at 7pm
Where: Online via Zoom
Margaret Skinnider enters and exits the history books as the female rebel who was wounded commanding a military action in the 1916 Rising. Skinnider was a suffragette, trade union activist, socialist, and militant Irish nationalist.
She also taught at Mount Carmel school, just over the road from 14 Henrietta Street. The talk will also consider her, until now, more hidden history, her committed relationship with her lifelong partner, fellow Cumann na mBan member and feminist activist, Nóra O'Keeffe.
Mary McAuliffe is an Assistant Professor in Gender Studies at UCD and holds a PhD from the School of History and Humanities, Trinity College Dublin.
How to join us online
The talks will take place online using Zoom, a free online meeting platform. You will need an internet connection and a compatible device (e.g. computer, laptop, iPad, tablet, phone) to access Zoom.
Please note, the Zoom link to the talk is contained in your confirmation email. If you have any queries, please don't hesitate to contact us by calling +353 1 524 0383.
Teatime Talks
Teatime Talks is a series of talks inspired by the history and people of 14 Henrietta Street.
By listening and engaging with historians, experts, former tenement residents, local residents and their families, we continue to uncover and record the history of 14 Henrietta Street. Teatime Talks responds to the things we learn, to highlight hidden histories, elaborate on recurring themes and tell the stories of the house and its people.
---