Moving to the suburbs
Stories
Published 16 June 2020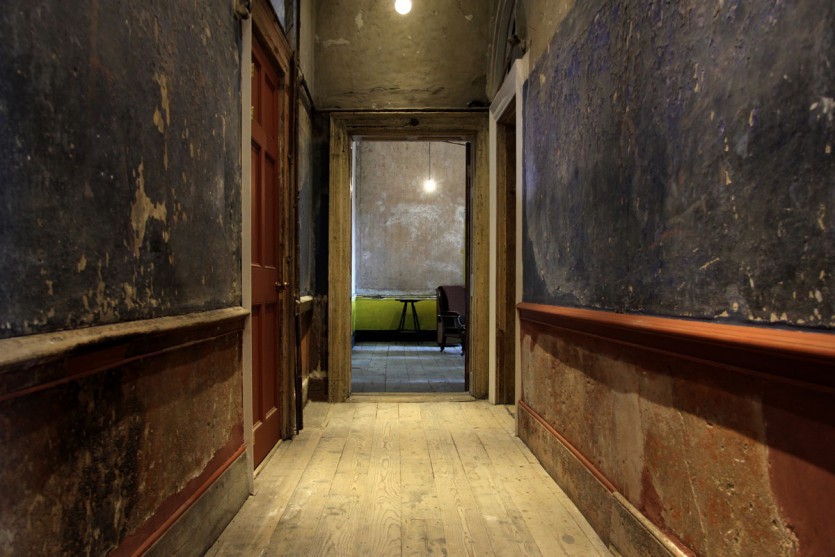 Moving to the suburbs
Written by 14 Henrietta Street Front of House Coordinator, Gillian Ryan.
It must have felt like a million miles away when people headed to their new homes in the suburbs of Dublin - the country as some would call it. The corporation man knocked on the door of your one-room tenement flat to hand you the keys to your new home, a two-, three-, or even four-bed house - it must have felt like a mansion. A home that would have amenities a mother could only dream of.
A new way of life
Most people made their way to the suburbs with their hand cart of furniture - barely enough to fit a room in their new home. In these new homes you had your own toilet, your own bedroom and running water, such luxuries for all the mammies. No more would she carry heavy buckets of water up flights of stairs or bathe six kids of a Saturday night in a small tin basin, or empty a po from the night before into a scruffy outdoor lav.
For some newly married couples you would put your name down for the newlyweds lottery and hope to get a house to start your family. For the children this was a big adventure, green fields, lakes, fresh air, they would soon make new friendships and leave their old tenement life behind. For some people it would take weeks to realise it was all their home and nobody lived upstairs. Some would turn their bath into a coal bunker and stick to bathing at the fire, it was much warmer as the corporation never put heating upstairs.
Missing the city
But this new life wasn't all plain sailing. For the mothers they no longer had family close by as most families were scattered to the wind all over Dublin. The price of bus fare was too expensive for most so meeting with family would only be on occasions. Most places were built up without amenities, most only had tin churches - a far cry from the grand churches in town, and prefabs for schools.
There were few shops close by, a huge change for the residents used to the numerous markets and shops in town. A lot of people would still go to town for their shopping getting the best bargains of veg and meat on Dublin's Moore Street, but for some women the loneliness was too much to bear.
Mixed feelings
Many of the new residents packed back up and headed back to the only life they knew, city life. Though some women would settle and become part of fantastic communities, some women, like my own mammy, would spend 40 odd years wishing everyday she could move back to town, back to the community where she felt she belonged.
What about your family? Do you or your family have memories of moving from the tenements to the suburbs? We'd love to hear about it.
Get in touch with us via our Facebook, Twitter, or Instagram and share your history with us there.
You can email us too at: memories@14henriettastreet.ie or even give us a call on +353 1 524 0383.
(We mightn't be able to answer right away but you can leave us a message and we'll get back to you.)
Written by 14 Henrietta Street Front of House Coordinator, Gillian Ryan.