Our wallpaper covered Duffy's notebooks
News
Stories
Published 12 October 2022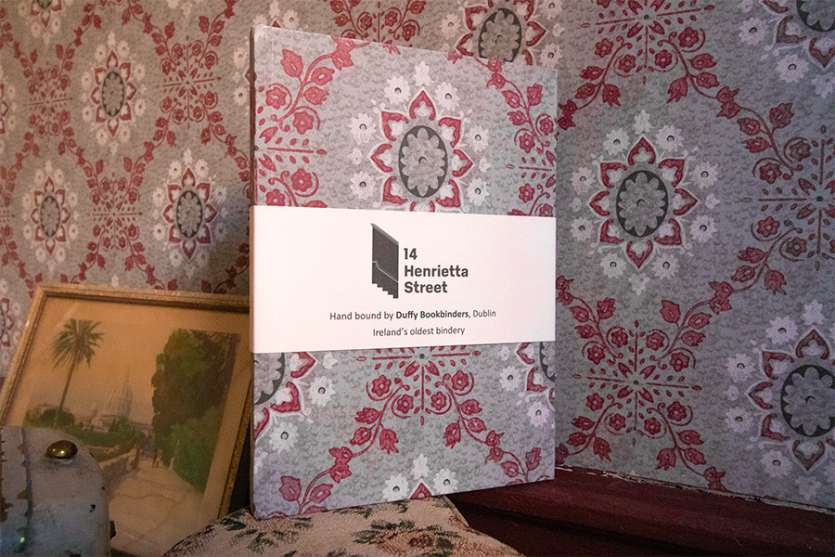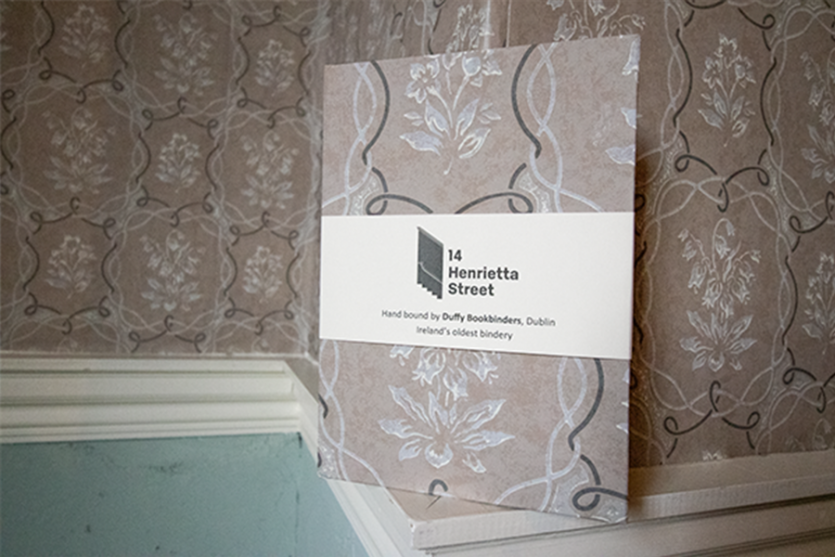 Our hand-bound bespoke notebooks are made in Dublin 1 at the Five Lamps by Duffy Bookbinders. The cover design is an authentic recreation of the stylized floral motif wallpaper that was found in our playroom (ground floor) and Mrs. Dowling's room at 14 Henrietta Street. 
This wallpaper design was discovered during the renovation process which began in 2006 and continued for 10 years. A number of the wallpapers in 14 Henrietta Street was found to be made by the Kildare Wallpaper Company 1936 - 1980.
The wallpapers were recreated and hand screen-printed by David Skinner, the renowned wallpaper maker, conservator and researcher. As part of the conservation project, Dublin City Council commissioned David Skinner to recreate the historic papers found in the house.  These beautifully recreated papers can be found hanging on the walls of the house today. It is also this recreated wallpaper that has been used as the covering material for the Henrietta Street notebooks, creating a visually stunning and unique notebook. 
All Duffy's notebooks are bound to the highest standard in their family bindery on Seville Terrace, Dublin. They are a traditional bindery where most of the process is still completed by hand. The notebooks consist of unruled 160gm ivory paper, perfect for both writing and drawing.
You can buy a notebook for yourself or to give as a gift here.
Watch our video below to see the work involved in preserving Mrs. Dowling's room and how a sample of the original wallpaper was found and then recreated for the museum.