The personal photographs in Mrs Dowling's flat
News
Stories
Published 15 February 2023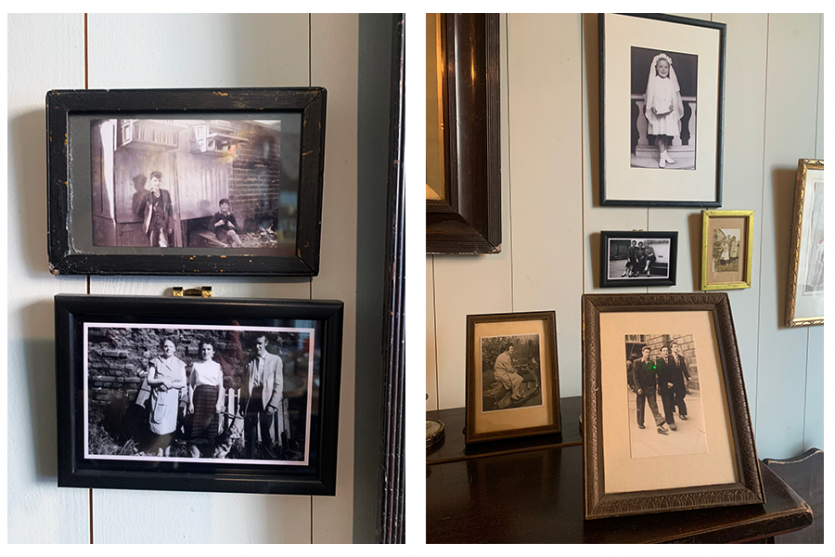 Researched and written by Justine Murphy. Tour Guide at 14 Henrietta Street.
This photograph of a No 14 resident, sits on the mantlepiece in a room in the museum where the table is set and it feels as though the family are just about to sit down, start tucking in and pouring tea. As a guide I explain that the photographs dotted around the room are of the Dowling family who lived here and there is an audible gasp from the group. The black and white family snaps make it all the more real and they inspect the pictures sitting on the piano with a different intensity.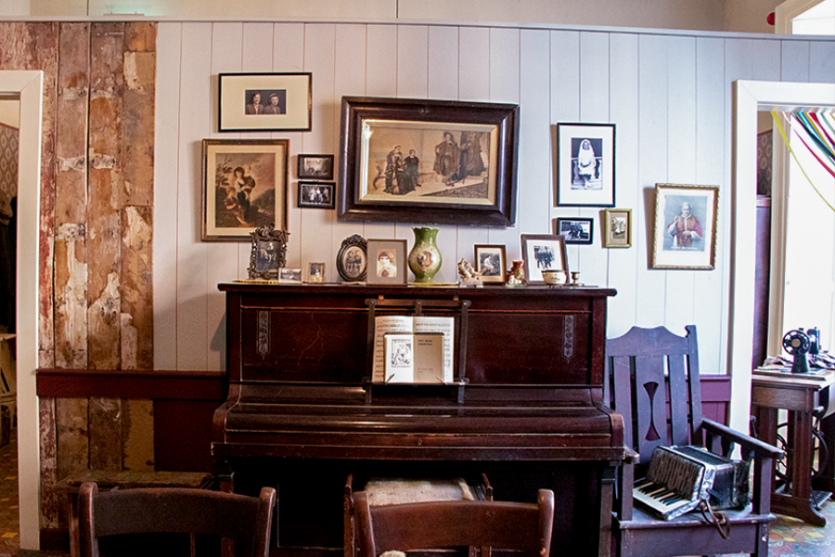 While photographs had become affordable for many halfway through the 20th century, they were still very special mementos to be displayed and treasured. Today everyone has a camera in their pocket but back then, to take a picture was not an everyday event.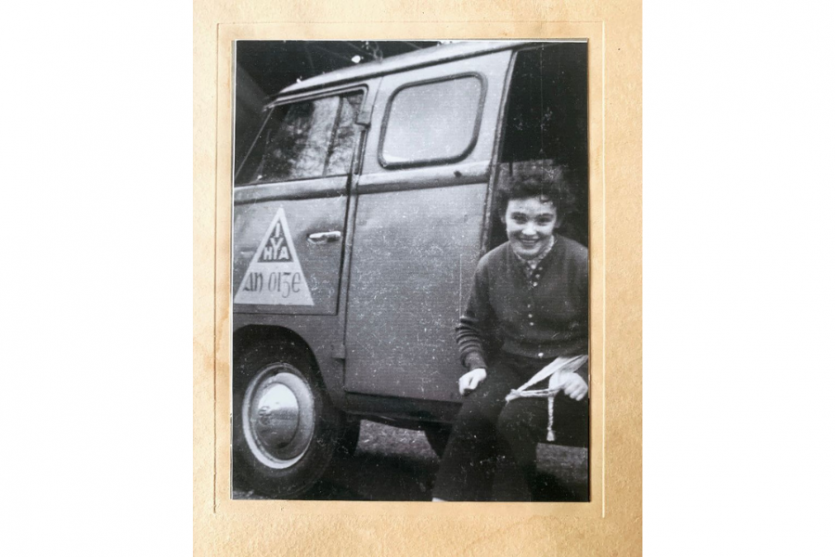 In this image a young Lily Dowling, the daughter of the family, is unposed and perhaps in the middle of doing something as she smiles at the person taking an informal photo. Her hair and clothes suggest the emerging 1950s teenagers whose style deliberately set them apart from their parents.
On the van can be seen the logo of An Óige, the Irish youth hosteling movement. Started in 1931 to 'To help all, but especially young people, to a love and appreciation of the countryside, particularly by providing simple hostel accommodation for them in their travels'.[1]
The movement's Dublin hostel was a 5 minute walk away from Henrietta St, in Mountjoy Square, and through the 50s and 60s the organisation established friendly relations with the young people of the tenements 'especially on the eve of Christmas parties'.[2]
An Óige doubled its membership during the post-war era and for anyone under 20 years of age it cost 2s 6d per year to join.[3]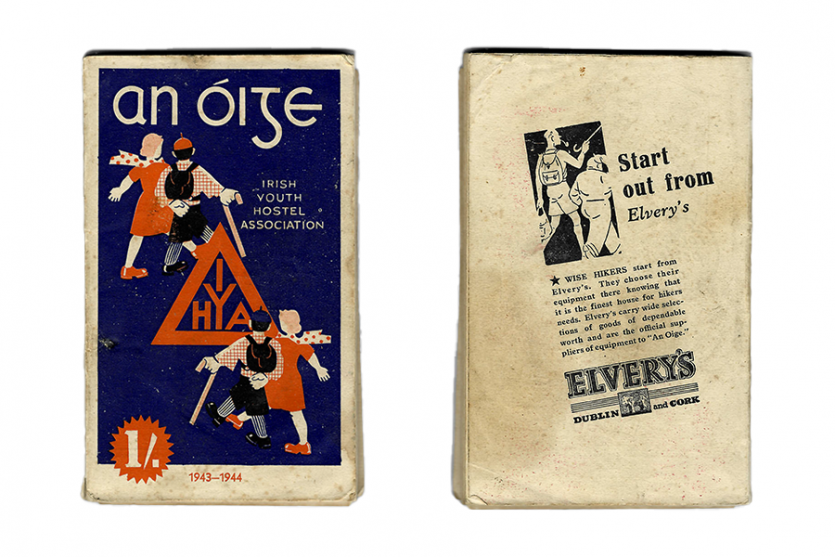 Peeping from behind the photo on the mantlepiece is an An Óige hand book from 1943 and within it, an instruction to the female members to cover bare legs while in church. The upper case lettering and black borders around the wording suggests that perhaps some complaints had already been made by either clergy or congregations!
The array of personal photographs in Mrs Dowling's flat and the interest shown in them is an indication that, even in our image saturated 21st century, family snaps can be fascinating windows into everyday lives.
We are very grateful that the Dowling family have trusted us with their family memories and artefacts and feel privileged that their history is such an integral part of the experience at 14 Henrietta Street.
[1] An Óige Handbook (Dublin, 1944), p 2.
[2] Terry Trench, Fifty years young-the story of An Óige (Dublin, 1981), p 21.
[3] Ibid. p 28.