Teatime Talk: The Irish Women Workers' Union 1911-1984
News
Teatime Talks
Published 10 May 2023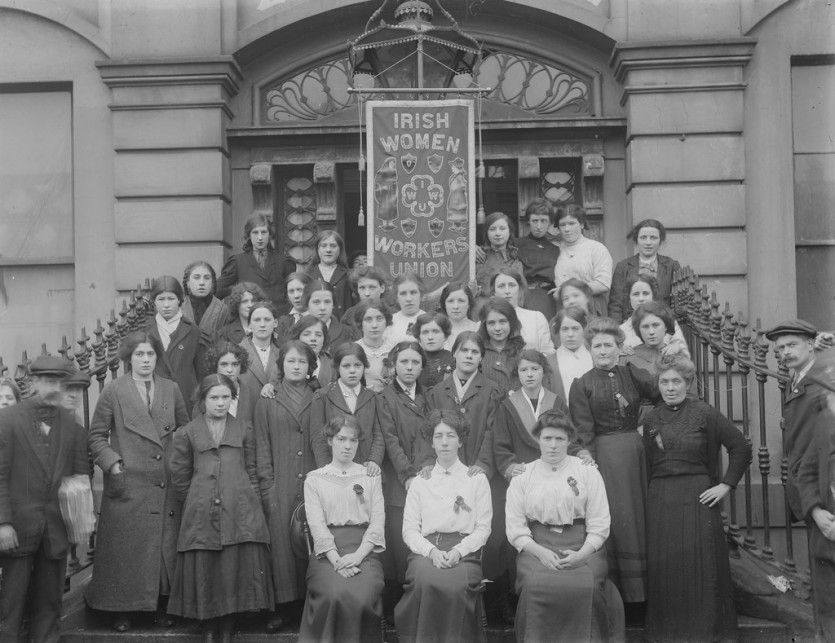 When: Wednesday May 10 at 6:00 pm
Where: In person at 14 Henrietta Street
Cost: €5 / €3 concession
14 Henrietta Street presents Teatime Talks, a series of talks hosted by social historian Donal Fallon, inspired by the history and people of 14 Henrietta Street.
In this talk, Dr James Curry will provide a brief illustrated history of the Irish Women Workers' Union, an organisation founded in 1911 and commemorated with an elegant plaque at Liberty Hall. The talk will examine the fluctuating fortunes of the union during its 73 year existence, and look at a selection of photographs and other primary source documents dealing with the "obstreperous lassies" of the IWWU.
Dr James Curry is the Historian in Residence for Dublin North West. He has published widely on twentieth century Irish history and is the creator of the popular Instagram page stories_of_dublin. His writings include a book about Dublin radical cartoonist Ernest Kavanagh. James is a former committee member of the Irish Labour History Society and has particular interest in the historic role of visual media in the Irish labour press.
---
If you have any queries please don't hesitate to contact us on +353 1 524 0383 or email us at info@14henriettastreet.ie.
Photo Source: NLI Commons