September Teatime Talk: "You've Your Woman Beside You:" Motherhood and Health in the Inner City
News
Teatime Talks
Published 23 August 2023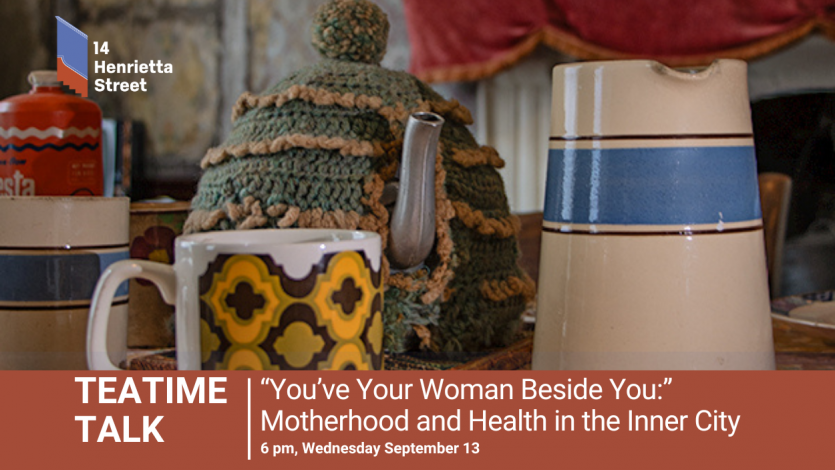 When: Wednesday, September 13
Where: In person at 14 Henrietta Street
Cost: €5 / €3 concession
14 Henrietta Street presents Teatime Talks, a series of talks hosted by social historian Donal Fallon, inspired by the history and people of 14 Henrietta Street.
Dr. Jean Clarke worked as a public health nurse in the south inner-city in the early 1980s. She witnessed and shared in the everyday lives of the individuals and families who lived there. Later, she carried out a research project in the area, where she interviewed mothers about the needs and resources of their community.
"My stories today are theirs and mine both; they are more than a description of a set of circumstances, of expected and unexpected events of the everyday. They are word pictures of a coiled spring of solidarity, sentimentality, anger, pity and hope. They are a tale of experiences that deserve narration, a tale of 'living around here', 'living in an area with crime' and 'living with your woman beside you.'" - Dr Jean Clarke
---
This talk will take place in person on the 1st floor of the Museum and can be accessed via lift.
If you have any queries please don't hesitate to contact us on +353 1 524 0383 or email us at info@14henriettastreet.ie.