August Teatime Talk: Peig McManus: Dublin Childhood and a Life Less Ordinary
News
Teatime Talks
Published 01 August 2023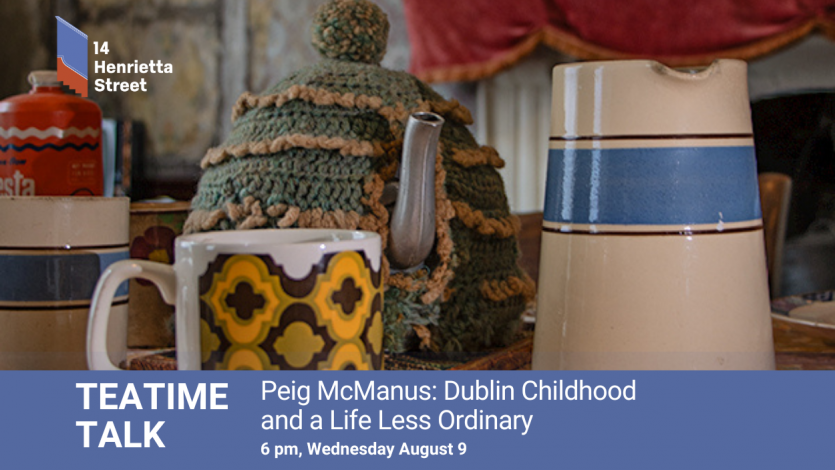 14 Henrietta Street presents Teatime Talks, a series of talks hosted by social historian Donal Fallon, inspired by the history and people of 14 Henrietta Street.
Peig McManus is the author of I Will Be Good: The Unforgettable Memoir of a Dublin Childhood and a Life Less Ordinary. In this Teatime Talk, she will discuss in conversation her recent best selling book. A memoir of a 1940s Dublin childhood, it later tells the story of how she became one of Ireland's foremost campaigners for educational reform. It is the story of the end of tenement Dublin and the beginning of a new city, far beyond the canals. Her book has been described as "an inspiring journey through the trials and triumphs of a remarkable Irish woman who refused to do what she was told."
---
This talk will take place in person on the 1st floor of the Museum and can be accessed via lift.
If you have any queries please don't hesitate to contact us on +353 1 524 0383 or email us at info@14henriettastreet.ie.