Teatime Talks: ''Bang Bang Shoots The Buses': Thomas Dudley and his Legacy' Donal Fallon in conversation with Daniel Lambert
News
Teatime Talks
Published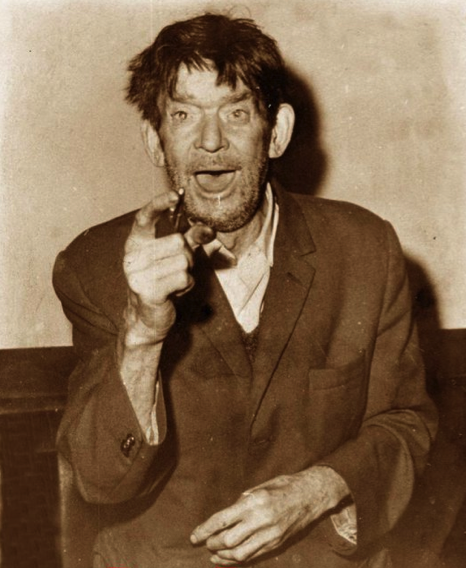 Our Teatime Talk 'Bang Bang Shoots the Buses' with Donal Fallon and Daniel Lambert is now available to watch.
Born in April 1906, Bang Bang was well known for travelling on the buses of Dublin in the mid 20th century and holding pretend shoot-outs with the people of the city with a large church key as his 'gun'. He is fondly remembered by many people who lived in the tenements for the fun and joy he brought to the streets of the city. In this free online Teatime Talk, historian Donal Fallon talks to Bang Bang Café co-owner Daniel Lambert about this much-loved man and his legacy in Dublin today.
Daniel Lambert is the co-owner of the Bang Bang Café in Phibsborough. In 2017, the café raised funds to erect a headstone for Thomas Dudley ('Bang Bang') in St Joseph's Cemetery, Drumcondra.
Donal Fallon is a historian, lecturer and author based in Dublin. His publications include a biography of Major John Mac Bride (O'Brien Press) and a history of Nelson's Pillar (New Island Books). He presents the Three Castles Burning podcast.
---
Teatime Talks 
Teatime Talks is a series of talks inspired by the history, people and surroundings of 14 Henrietta Street.