Teatime Talk: 'From Mud Huts to Garden Suburbs: Workers' Housing in the Docklands'
Stories
Teatime Talks
Published 08 February 2021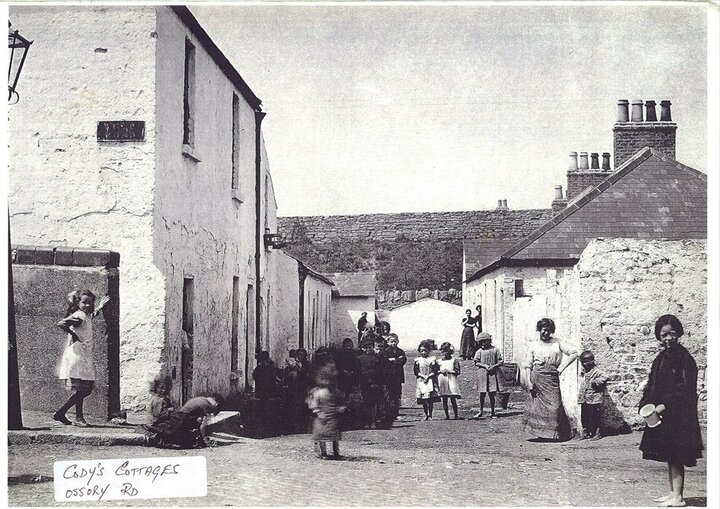 We are delighted to invite Joe Mooney, a member of the East Wall History Group to give an online talk on the evolution of workers housing in the Dublin Docklands, 'From 'Mud Huts' to 'Garden Suburbs'.
Read on below for more details and to book your place for this free talk.
Teatime Talk: 'From Mud Huts to Garden Suburbs: Workers' Housing in the Docklands'
When: Wednesday 24th February at 7pm
Where: Online via Zoom
This talk will examine how workers housing in the Dublin docklands evolved, the social, economic and political changes that impacted the workers' lives and homes and what daily life was like for many of those who dwelt here.
With the expansion of the Port and arrival of the railways in the mid 19th century, a variety of housing types were built for workers and their families. These ranged from 'traditional' tenement style housing, employer owned cottages and some described as 'little better than mud-huts'. Many of the houses were built quickly and were of low quality, with cramped homes squeezed into small streets and alleys. Soon, some of the worst conditions in the city could be found here. In the 20th century, the area would welcome a pioneering Dublin Corporation housing estate with innovative flat-blocks, as the de-tenanting of slum housing became a priority for the Free State Government.
This talk will examine how these housing schemes evolved, and the changing nature of life and living in the Dublin Docklands.
Book your place for this free online talk.
Joe Mooney
Joe Mooney is a long time community activist, a member of the East Wall History Group and a coordinator of the annual Sean O'Casey Festival.
The East Wall History Group is dedicated to collecting and sharing the stories and heritage of the East Wall and North Docklands Community. The group shares regular research projects online, has published a number of books, conducted a variety of walking tours and seminars and has produced a feature length documentary about Sean O'Casey and his collaboration with Alfred Hitchcock.
Teatime Talks is a series of talks inspired by the history, people and surroundings of 14 Henrietta Street. By listening and engaging with historians, experts, former tenement residents, local residents and their families, we continue to uncover, record and preserve the history and stories of 14 Henrietta Street and Dublin City. Do you have a memory of Dublin's tenements or know someone who does? Whatever your connection, we would like to hear from you.
---