They say behind every great man there's a great woman...
Stories
Published 08 March 2021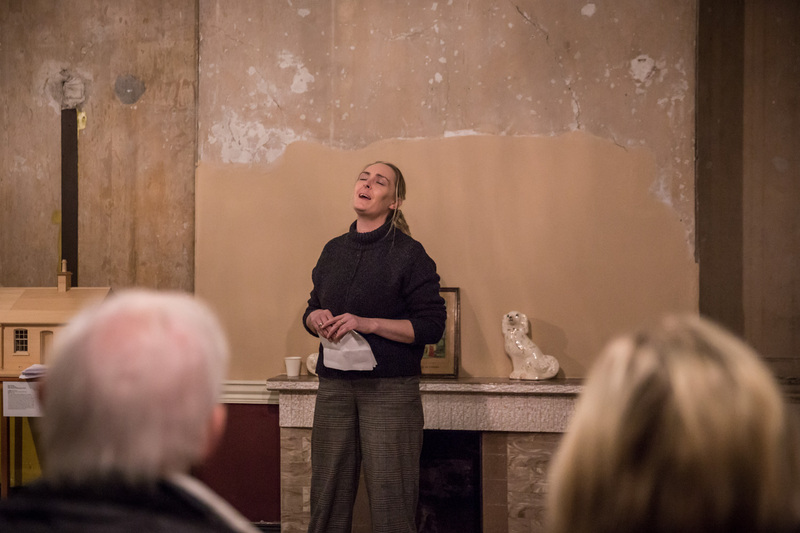 This International Women's Day, our Tour Guide Gillian Ryan recalls some of her favourite women in Irish history, including the women of 14 Henrietta Street.
Read on to discover what a day in the life was like for women in tenement times, and why Gillian admires them the most.
---
There's a familiar saying, "Behind every great man, there's a great woman."
I don't believe that to be true.
Every woman stands equally beside every man especially in history. So here's a few names of some of the great Irish women who dominated the history books over the years that I often think of. We have Maria Edgeworth who was the best-selling author and educationist. None of us could forget Countess Markievicz, a nationalist and activist who picked up a gun for Irish freedom. Dr. Kathleen Lynn was a doctor and nationalist during that same time period. Further back, we have Lady Heath - an aviator and olympian. And of course, Gráinne Mhaol, a shrewd clan leader and sea captain who held her own when she came face to face with her English contemporary, Queen Elizabeth I.
These are but a few women whose names are in our history books today and we remember them for their incredible achievements. But for me, the most extraordinary women in Irish history the women that lived in Dublin's tenement buildings.
Women of Henrietta Street
So let me take you back to 14 Henrietta Street.
A woman who lived in a Dublin tenement was a woman who lived in one room with no toilet, no running water, and who often had several children. Not only were these women looking after the home, but in a lot of cases, they were the breadwinners too.
We have learned a lot about former residents of the house, and some of the women that lived here. We've met the families and heard the memories and stories of Mrs. Brannigan, Mrs. Dowling, Mrs. Horrigan, Mrs. Lynch, Mrs. Connolly, Mrs. Shields and many many more. In 1911, there were over 100 people living in the house so that's a lot of families to take care of and a lot of children to mind.
Working hard
Most of their mornings would begin at 5am and finish late at night with the many tasks needed to keep things going - whether that was getting up to get your goods from the markets to set up your stall or to tend to your first child wakening. With no running water in the house, buckets had to be filled outside and carried up flights of stairs several times a day. The same went for firewood, food, and even children! Living in a tenement required physical labour and toil.
Of course, men contributed too but work was often hard to find or precarious in the city, so women often found employment where they could too to insure income for their families. Added to this were the societal expectations that it was a woman's job to look after the home and care for children, and so that was usually the case.
If you ask people from the tenements who the most extraordinary woman they know is, many will say their mother. For as they grew into adults themselves and took a look back, they realised not only how difficult things were, but how their mam weathered it all, and often without a word of complaint.
---
Gillian Ryan
Gillian Ryan is a Tour Guide at 14 Henrietta Street. Her own family hail from Henrietta Street which gives her a unique insight into the stories of the house. She's particularly interested in the tenement period, and has an in-depth knowledge of Irish social history of that time. She's looking forward to welcoming everyone back to join one of her tours as soon as the doors can reopen.
In the meantime, you can check out one of our free online Teatime Talks, or attend a Culture Club where some of the guides are hosting events inspired by 14 Henrietta Street and its surroundings.