We're hiring a Head of Visitor Experience and Audience Services
News
Stories
Published 05 April 2023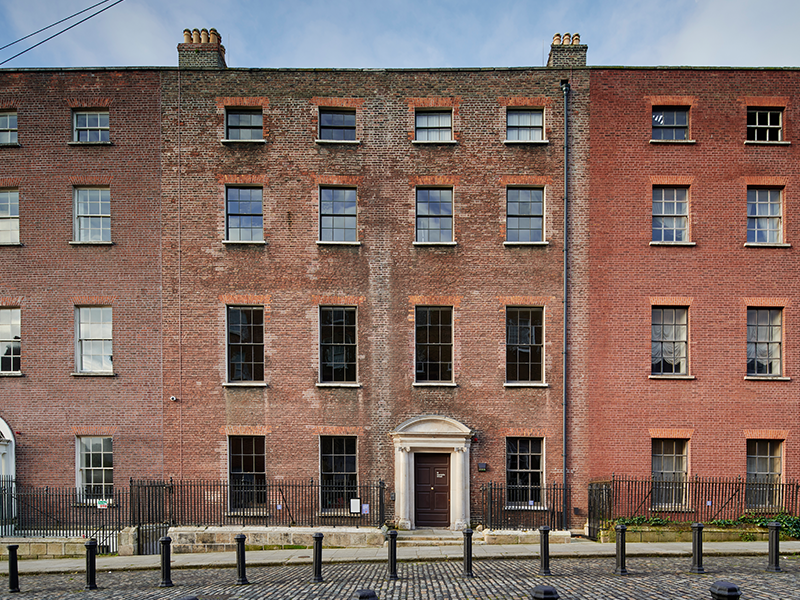 We are hiring a Head of Visitor Experiences and Audience Services.
We are seeking the right person to join our senior management team for this important role within the Dublin City Council Culture Company in the area of visitor experience and audience services.
About the role:
The work of Dublin City Council Culture Company, who run Richmond Barracks, is focused on embedding cultural experiences and increasing cultural participation in Dublin's neighbourhoods, running culture and heritage buildings and managing other collaborative programmes across the city.
The Head of Visitor Experiences and Audience Services will manage our visitor experience team, oversee the delivery of our services and develop new opportunities in line with our company goals and values, as set out in the Company Strategy 2019-2024.
The Visitor Experience and Audience Services department supports the smooth running of guided tours, event offerings and other activities for buildings the Culture Company operates including Richmond Barracks and 14 Henrietta Street. The Visitor Experience team also manages front of house operations ensuring the highest level of customer service for all who visit and engage with Dublin City Council Culture Company.
The role includes the management of our teams and services in a wide range of areas including:
Visitor engagement and audience experience: Supporting the highest level of visitor experience and customer service for all who visit and engage with the buildings, including visitors, artists, audiences, venue hires, team members, local community etc, both in person and online.
Tour Guide team (team training, development and management): Develop visitor focused tours and experiences via the tour guide team and linking to other curatorial and content development opportunities.
Front of House Services: Support the smooth running of all events and activities within the buildings through ensuring adequate resourcing and planning.
Support the growth of reach of the activities and aims of the company and the programmes within the buildings through relationships, outreach and audience engagement plans.

You can read the full job role on the Dublin City Council Culture Company website here.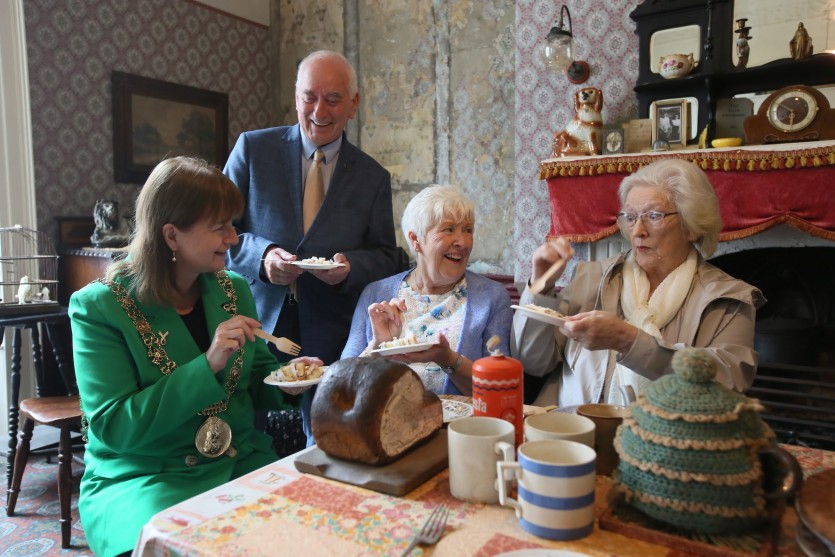 The Lord Mayor Caroline Conroy celebrating our 4th birthday with former residents of the house Peter, Ann and Vera Brannigan.
The role involves three main areas:
1. Managing the day to day operations, including Front of House services in the cultural buildings that we operate. This means focusing on engaging audiences and facilitating them to create the conditions across our tour offerings and buildings and our Culture Company    offerings in general.
 2. The welcome is an essential part of this team's role for creating the conditions for engaged audiences and ensuring quality control and the continued delivery of people-focused visitor experiences. We have developed a reputation as being wonderful places to visit or projects to be involved in, which give a warm welcome and are special places that share experiences and respect people's memories.
To retain this reputation we need a senior manager who is focused on making sure all of our visitor-facing team members are utilising their soft skills appropriately and consistently in line with the value of the Culture Company.
With the growth of the Company in terms of buildings and staff, someone needs to continuously assess and appropriately train the front of house teams, facilitators and coordinators to ensure that the quality of delivery of the "welcome" and the experience is always visitor focused and to ensure that the visitor and user experience is optimised across all programming for the Culture Company.
3. The experiences of our tours and tour guides, including content, quality control and training is an essential ingredient to our tour offers. This role will lead the tour guide training and development systems, oversee the training of new guides, as well as the continuous management and quality control of the current tour offerings and management of this process across all programmes as part of quality control measures.

You can read and download the full job role on the Dublin City Council Culture Company website here.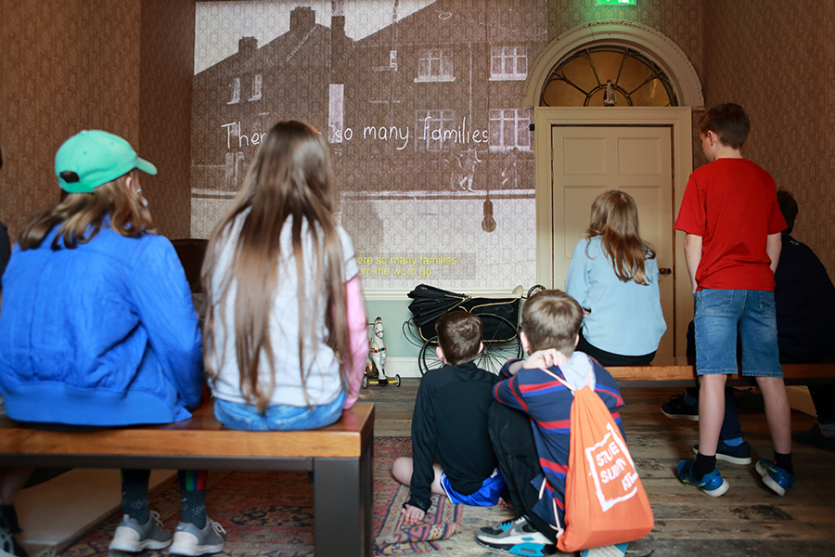 Children enjoying a video in the Play Room section of the guided tour.
Position summary:
Post Title:
Head of Visitor Experience and Audience Services, Dublin City Council Culture Company
Post Status:
Fixed Term Contract (full-time), three years; a six month probationary period applies.
Locations:
Richmond Barracks, Inchicore, Dublin 8, D08 YY05 and Dublin City Council Culture Company HQ, 14 Henrietta Street, Dublin 1, D01 HH34
Reports to:
Chief Executive, Dublin City Council Culture Company
Key relationships:
Other departments as part of the senior management team; manages Visitor Experience Teams and Tour Guide team; supports and collaborates with Development, Engagement and Creative Engagement teams and programmes.
Salary:
Full time salary of €48,000 per annum, prior to reward & recognition
Reward and recognition:
All Dublin City Council Culture Company employees participate in the performance review and appraisal process annually. This process measures performance, considers training and development opportunities and is used to determine any reward (pay or annual leave increases) that may be applicable.
Annual Leave:
20 days plus seasonal restricted / compulsory assigned three to five days ("grace & favour" days) - 23 - 25 days.
Pension:
A contribution of 10% of salary will be made to an agreed pension savings scheme subject to the individual contributing a similar percentage.
Other benefits:
Other Employee benefits include Employee Assistance Programme, Cycle to Work Scheme, Taxsaver Commuter Ticket Scheme for public transport to and from work, access to certified training and opportunities for professional development in your role.
Training:
You will be provided with the necessary training for the key functions required of your role.
Professional development opportunities:
will be discussed in line with company policy following your probation period.
Working from home:
The company facilitates some working from home opportunities suitable to the requirement of the position; this can be discussed further with the successful candidate.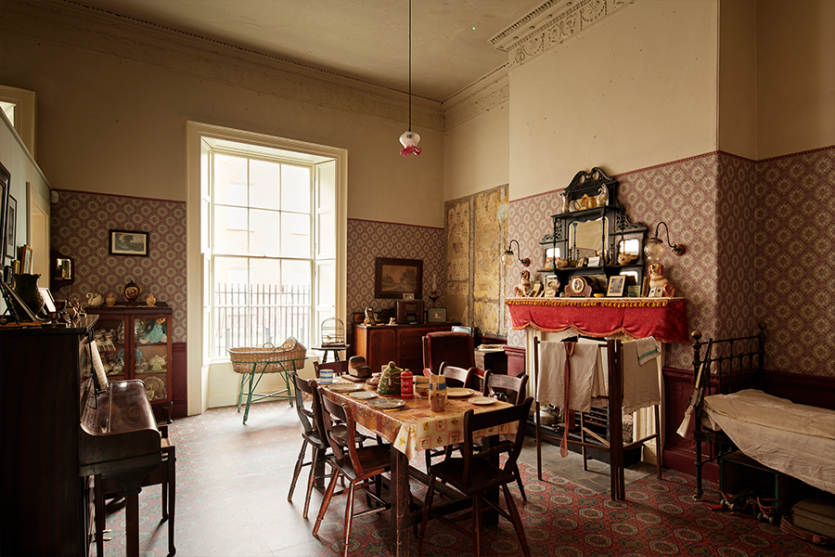 Mrs Dowling's room in 14 Henrietta Street.
Please visit this website for full details on our application process.
Applications are now invited from applicants who meet these published requirements. Applications must include the following:
A CV, including the names and contact details of two referees. Note that referees will not be contacted without prior consent.
A one page letter citing your specific skills, knowledge and experience relevant to the role specification and requirements set out here.
Please email recruitment@dublincitycouncilculturecompany.ie with "Head of Visitor Experience and Audience Services" in the subject line.