'MUSEUM' created in response to the history of the house
News
Stories
Published 30 July 2019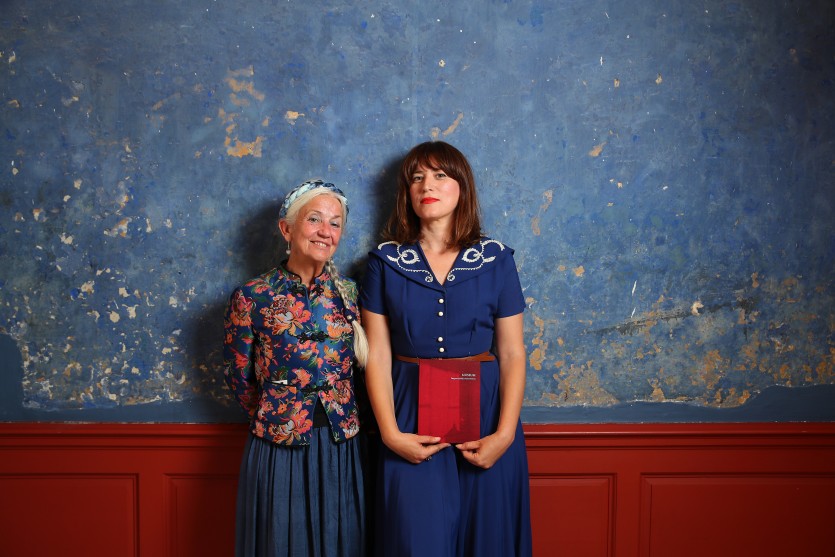 'MUSEUM' created in response to the history of the house
Renowned poet, Paula Meehan and award-winning photographer, Dragana Jurišić have joined forces to create a book celebrating the varied history of, and the lives lived in, 14 Henrietta Street, Dublin's museum of social history. The book, entitled 'MUSEUM', has been launched on the 25th of July by author Roddy Doyle at the former Georgian townhouse in Dublin's north inner city.
BUY THE BOOK NOW
Officially opened in September 2018, 14 Henrietta Street tells the story of the building's shifting fortunes through 300 years of city life: a journey from its grand Georgian beginnings to the tenement dwellings of its later years. Through people and memory, it aims to deepen understanding of the history of urban life and housing in Ireland.
Reflecting on the house and its history, both Paula Meehan and Dragana Jurišić created new work for the project. Paula Meehan's new poetry sequence was commissioned in 2017 by Dublin City Council as part of a creative development project. The following year, Dragana Jurišić was invited to collaborate and respond to the poetry and to the house. The result is 'MUSEUM', a 68-page book, featuring 11 sonnets inspired by the house, with accompanying photography taken in and from the house.
Paula Meehan, who grew up in tenement housing in Dublin, said: "I feel privileged for a myriad of reasons to have been invited to respond to the house and to make this poetry sequence. 14 Henrietta Street and its hauntings gripped my imagination from the moment I first crossed the threshold. The house inspired me to create this sequence, in recognition of the people I grew up amongst, who formed my moral and social compass; of the original architects, builders and craftspeople, who created such an elegant and enduring building; of the people who made their homes there over the years, who leave behind stories of survival and courage, and of the committed people who worked incredibly hard to realise this project."
Dragana Jurišić added: "Paula Meehan is a magician of words and working with her on this book and with the people who brought 14 Henrietta Street back to life is an experience I will cherish forever. It was the walls of the house that fascinated me the most: with layer upon layer of old wallpaper or paint, pictures, graffiti, they were like secret maps inviting you to imagine the hundreds of destinies 14 Henrietta Street witnessed."
14 Henrietta Street is owned and conserved by Dublin City Council and operated by Dublin City Council Culture Company. Chief executive of Dublin City Council Culture Company, Iseult Byrne said: "14 Henrietta Street traces the story of the building from a Georgian townhouse to tenement dwellings and it aims to give a very real insight into the history of urban life and how people lived in Dublin, from the 1700s right up to the 1970s. Both Paula's words and Dragana's photography beautifully capture the story of the building and the lives lived in it. 'MUSEUM' is unique to 14 Henrietta Street and it will allow people to take home a piece of this fascinating museum and to reflect on and to share its story."
'MUSEUM', the first in a series of publications planned in response to the museum, costs €18 and will be available to purchase from 14 Henrietta Street or online.
The house is only accessible by guided tours, which take place on the hour, five days a week, from 10am to 4pm Wednesday to Saturday and from noon to 4pm on Sundays. Tickets cost €9 adult / €6 concession and are available from www.14henriettastreet.ie. Advance booking is recommended. Group bookings are available.