Caring for 14 Henrietta Street
News
Stories
Published 01 October 2021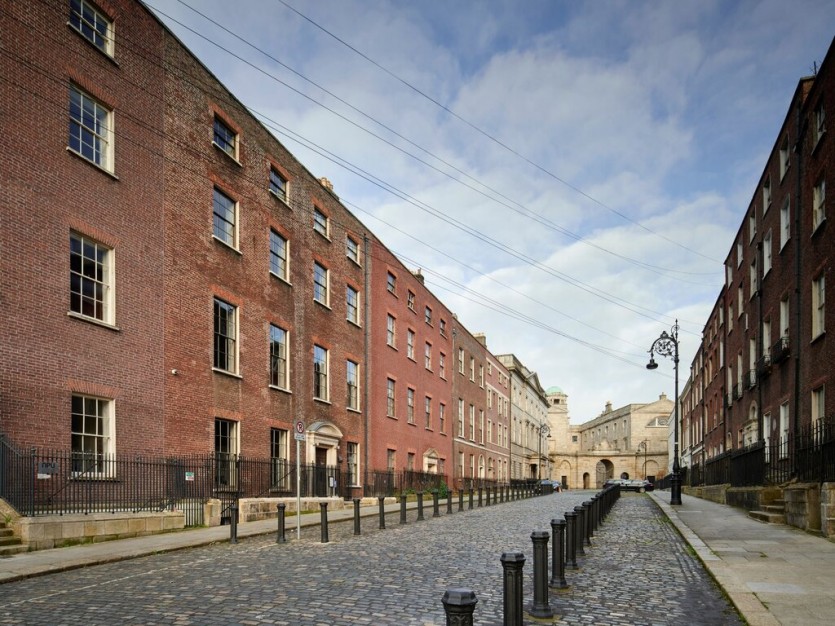 Tania Desloge is Collections Coordinator here at 14 Henrietta Street, and also at Richmond Barracks. She is responsible for the preservation and care of the collections which includes objects, but also the buildings themselves.
Tania is leaving us soon to embark on new adventures in conservation - she will be sadly missed and we wish her all the very best. Before she heads off, she took some time to tell us about about what it takes to care for the building of 14 Henrietta Street itself, from watching out for changes in the walls, keeping the temperature right, and deterring unwanted visitors!
Preventive conservation
Did you know that the building actually makes up 50% of 14 Henrietta Street's collection?
When you enter 14 Henrietta Street it can feel as though you've stepped back in time, as if you are immersed in the building's history itself. It offers a glimpse into former residents' histories from Georgian times to the house's eventual use as tenements until the 1970s. At the museum, we believe it's important to retain the building's original features as a way to preserve the past and share it with others.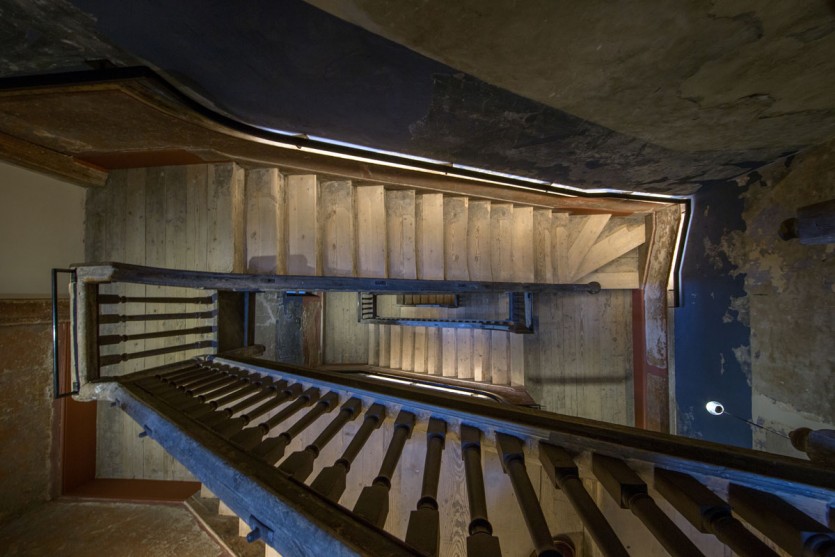 As the Collections Coordinator, my responsibility is to care for the collection, which means caring for the building is a main priority! This is done through preventive conservation.
You might be wondering, what is preventive conservation and what does it have to do with looking after the building? Preventive conservation is defined as "all measures and actions aimed at avoiding and minimizing future deterioration or loss," by the International Centre for the Study of the Preservation and Restoration of Cultural Property. (ICCROM for short, they are an international organisation dedicated to preserving cultural heritage.) There are four ways we do this at 14 Henrietta Street: by observing, monitoring, analysing and ultimately acting based on our findings.
Checking for changes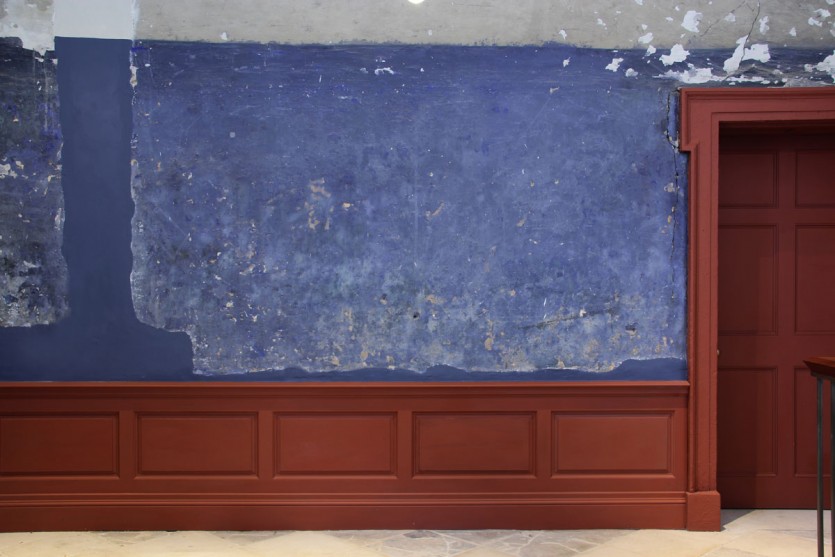 One of the easiest ways to look after the building is to check for any changes. Is there a leak near a window that allows water ingress? Is there a new crack or debris found on the floor from the ceiling or walls? Have any of the floorboards warped? Is there a large amount of pests? (Some are associated with damp, which could point to potential leaks.) What may be considered as casual observations can actually tell us a lot about the current condition of the building and what to investigate. Oftentimes it is our tour guides that spot the most minute changes as they know the building best.
Logging the data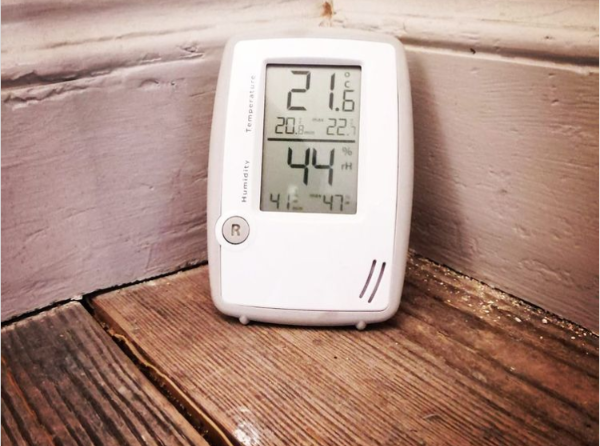 We supplement these observations with data gathered through environmental monitoring. If you ever see a small white box on top of a mantle or tucked amongst some objects on a shelf, these are actually data loggers.
"They record information on the temperature, relative humidity (amount of moisture in the air) and even light levels every 15 minutes."
 The data is transmitted to our software so we can assess whether the levels are appropriate for the building and collections inside. Low temperatures can cause materials to shrink and become brittle while high humidity can encourage mould growth. Prolonged exposure to light can fade wallpaper and curtains. Environmental monitoring is about finding an acceptable balance for all collections involved.
Getting the conditions right
However, sometimes it is not possible to maintain a suitable environment within the building. This can happen due to a variety of reasons like when the building is not sufficiently insulated (which can often be the case with historic buildings) or there can be different conditions depending on the floor level--basements under the water table, upper levels having higher temperatures, the orientation of rooms, etc. We must also take into account the external weather and seasons, which will impact what conditions we can realistically maintain within the building.
We often opt for passive measures to maintain the right conditions. This can range from making sure blinds are closed on sunny days so the room temperature does not rise, ensuring all doors and windows have minimal draughts or opening/closing doors between rooms to encourage or discourage air circulation. If these techniques do not work then we move on to active measures, such as placing a dehumidifier in the room to remove excess moisture from the air or programming the heat settings to maintain a constant temperature.
Helping hands
Caring for 14 Henrietta Street involves everyone at the museum (as well as the occasional perceptive visitor!). The conditions in the building can change everyday and require us to constantly assess, re-evaluate and take appropriate measures to ensure the collection is looked after.
So, next time you're visiting 14 Henrietta Street and immersing yourself in the stories and history you find, perhaps take a moment to see if you can spot any of our monitors and rest assured the building is being well cared for.
---
Discover more
If you'd like to learn more about the building, you can read about the restoration of the building or watch the Making a Museum series of videos.
If you'd like to learn more about the origins of buildings like 14 Henrietta Street, why not join our Georgian Walking Tour.
If you're curious to know about the collection, or have a question, get in touch with us at info@14henriettastreet.ie We'll do our best to answer it for you!