Our 82 year old new arrival
News
Stories
Published 12 October 2022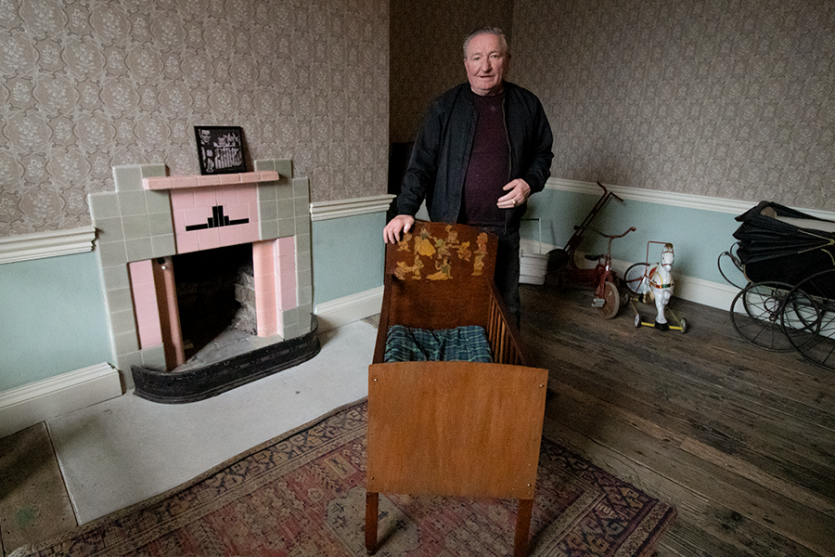 14 Henrietta Street was delighted to receive a very special donation of a baby's cot from a past resident of 14 Henrietta Street's tenements. Patrick Horrigan, the donor of the cot, lived in what is now the playroom of 14 Henrietta St from his birth in 1943 until 1954, when his family moved out of the house. Patrick's childhood cot was built for him shortly after he was born, by his grandfather, William Horrigan.
William was a labourer by trade and clearly knew a thing or two about carpentry. The frame of the cot is made of wood with iron supports. The mattress, which is original, is stuffed with horsehair. The headboard and footboard of the cot are adorned with stickers of Disney's animated feature 'Snow White and the Seven Dwarves', which was released in 1937.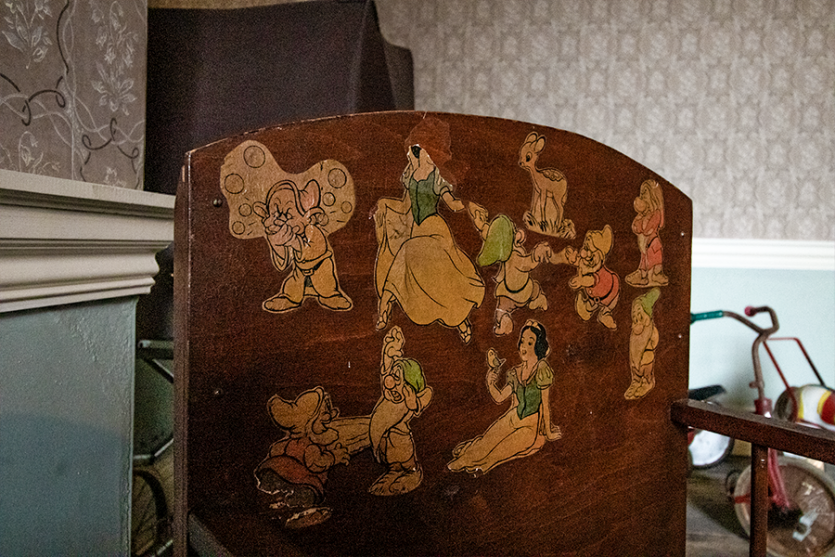 The museum is incredibly fortunate to have acquired a piece of furniture that was made for use in the very room where it is now exhibited.
Suzanne Freeman, the collection manager, noted that it is very unusual for such pieces of furniture to survive, especially in such excellent condition. Patrick's childhood cot has been placed in its original location in the playroom, where it can be viewed on our guided tours.
14 Henrietta Street would like to thank Patrick Horrigan and his family for their generous donation.