(CLOSED) Join our free Schools Resources Workshops
News
Published 01 April 2021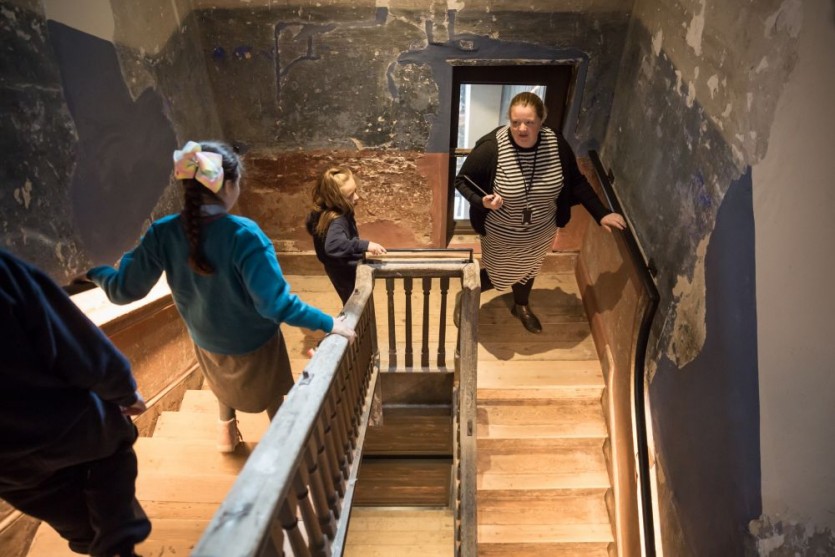 Join our new schools resources orientation workshops
14 Henrietta Street has many links to the school curriculum, and we would like to share with you a new set of online teacher resources which explore those connections through the stories that bring the history of the house to life. We are running free online orientation workshops over the coming months to help guide you through these resources.
There are two different types of sessions: Primary, and Secondary (covering Junior Cycle, Leaving Cert and Transition Year).
The dates are below, and all those who attend will be invited to visit us at 14 Henrietta Street once our doors reopen, for a (complimentary) guided tour. After your tour, we can answer any questions you might have about our resources or bringing a school group for a visit.
The online resources, which feature videos, oral histories, and downloadable/printable PDFs, explore various topics connected to the house.
The resources can be used in the classroom, at home, and as an extra learning resource before or after a school visit to 14 Henrietta Street when government guidelines allow them to take place again.