June Teatime Talk: 'Animals in 20th Century Dublin' with Ann Marie Durkan
News
Teatime Talks
Published 02 June 2022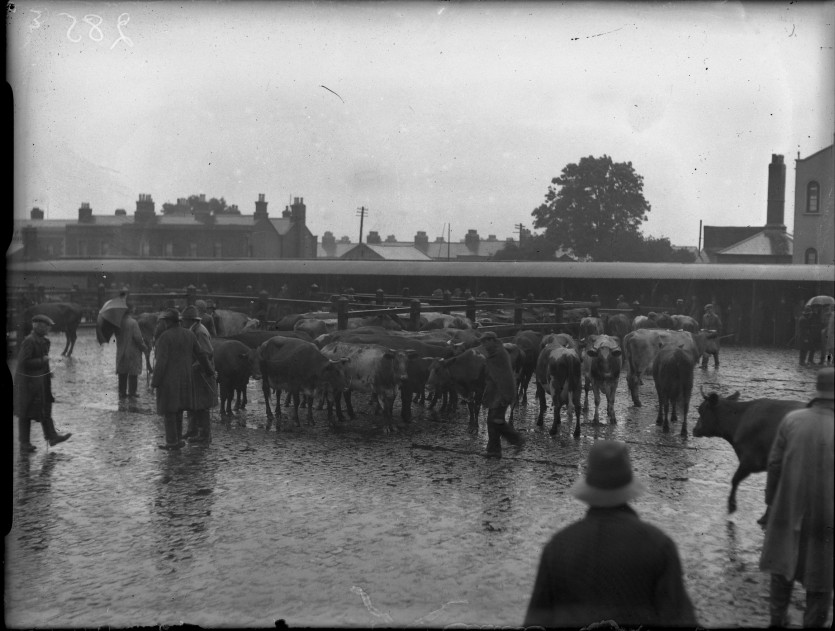 When: Wednesday 15 June at 7pm
Where: Online via Zoom
Cost: Free
From Dublin street names, to oral histories like 14 Henrietta Street's Your Tenement Memories, animals are a remembered part of growing up in the city of Dublin. Ann Marie Durkan's research explores the presence of horses, cattle, pigs and chickens in Dublin city in the twentieth century, and looks at the impact of changing regulations and a changing city. A recent article from her revealed that "there were up to 400 piggeries in the capital in the mid 1950s and the last two were only removed in the 1990s."
Image: Dublin Cattle Mart, 1932. Courtesy of Dublin City Archive.
---
Ann Marie Durkan is researching the history of farm animals in Dublin city over the course of the 20th century. She is a PhD candidate with Dublin City University.
---
Teatime Talks
Teatime Talks is a series of talks inspired by the history, people and surroundings of 14 Henrietta Street. Do you have a memory of Dublin's tenements or know someone who does? Whatever your connection, we would like to hear from you.