National Heritage Week 2023: Spectral Mansions: Henrietta Street and the making of a Dublin tenement Book Launch
News
Stories
Teatime Talks
Published 31 August 2023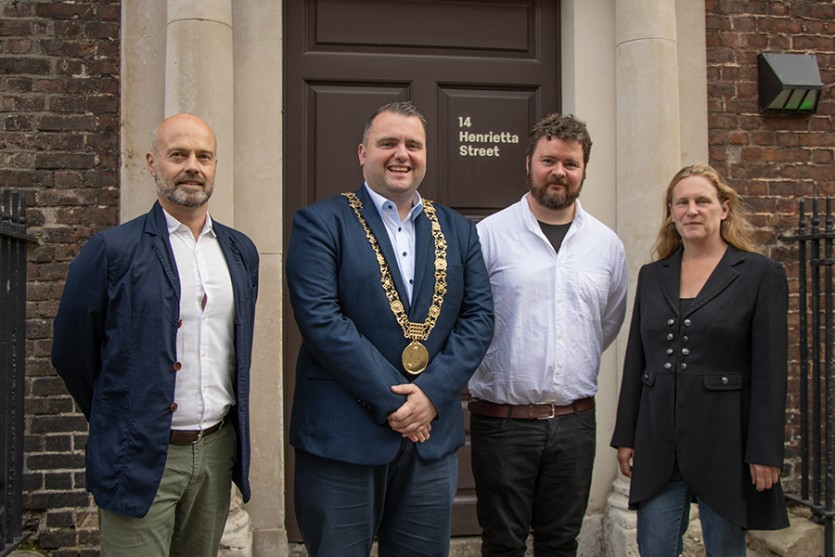 14 Henrietta Street presents Teatime Talks a series of talks inspired by the history and people of 14 Henrietta Street.
Historians Tim Murtagh and David Dickson were in conversation with Donal Fallon on the transformation of Henrietta Street from an elite residential enclave to a hub of legal learning before the street's eventual transformation to tenements from the 1870s. The event was organised in partnership with Dublin City Council Heritage Office to celebrate the launch of Tim's new book Spectral Mansions, Henrietta Street and the Making of a Dublin Tenement, 1800 – 1914, which was part funded by the Heritage Council.
Dr. Tim Murtagh's book Spectral Mansions: The making of a Dublin Tenement, 1800-1914 is available in our bookshop and online here.