October Teatime Talk with the Festival of History: Bally-far-out; the move from Tenements to Suburbia
Teatime Talks
Published 23 August 2021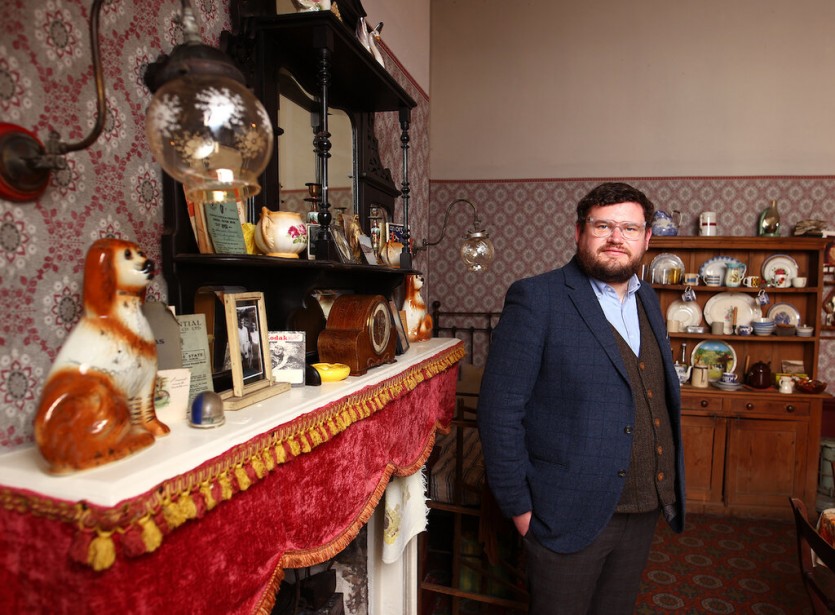 Teatime Talk: Bally-far-out; the move from Tenements to Suburbia
When: Wednesday 6 October at 7pm
Where: Online via Zoom
In this special Teatime Talk, part of The Dublin Festival of History, Donal Fallon talks to Tim Carey about his new book, 14 Henrietta Street: From Tenement to Suburbia 1922-1979. The book tells the story of the last residents of Dublin's tenements and their move to a new life in the Suburbs and draws on the rich tapestry of the memories and recollections of some of those who made that journey.
---
Donal Fallon
Donal Fallon is a historian, broadcaster, author and curator from Dublin. Formerly Historian in Residence to Dublin City Council, he is the author of numerous studies of twentieth-century Dublin. He produces the Three Castles Burning podcast and has contributed to publications including Jacobin, Dublin Historical Review, Saothar and The Irish Times. Donal Fallon continues to be involved with the museum as a historian for 14 Henrietta Street.
Tim Carey
Tim Carey has written a number of history books including Croke Park: A History, Mountjoy: the Story of a Prison and Dublin Since 1922, a popular history of the capital since independence. He is a regular contributor to historic documentaries and is a frequent voice heard on RTÉ Radio 1's Sunday Miscellany.
---
Read the books
14 Henrietta Street presents a series of historical publications which expand on, and uncover the lives of the people who lived at 14 Henrietta Street and the surrounding areas.
---
Teatime Talks
Teatime Talks is a series of talks inspired by the history, people and surroundings of 14 Henrietta Street. Do you have a memory of Dublin's tenements or know someone who does? Whatever your connection, we would like to hear from you.