School Tours at 14 Henrietta Street
News
Published 01 April 2019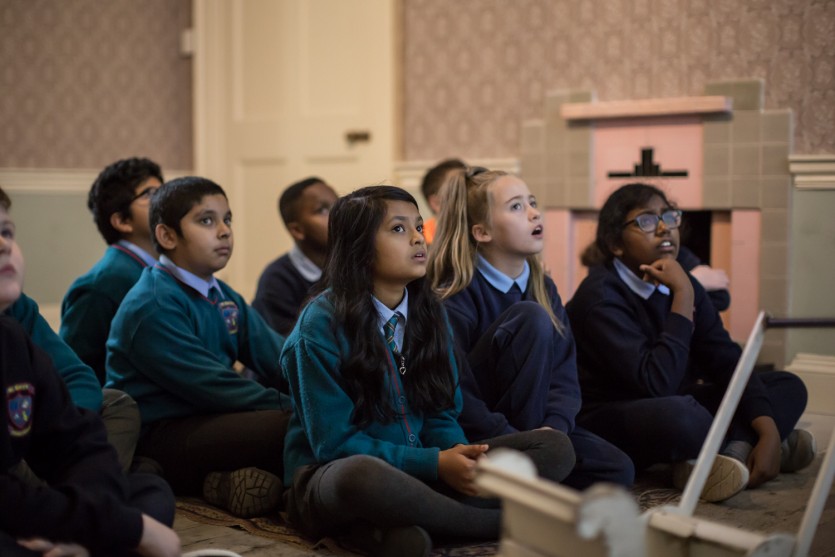 Explore and Learn at 14 Henrietta Street
Learn about our city through the everyday stories, personal experiences of former residents, combined with social and architectural history that bring the stories of the house, the street and the city to life.
See the house, hear its stories and discover the layers of Dublin history within its walls.
Choose from our two themed visits - Storeys Through Time and Tenement Tales - designed to fit in with the primary school curriculum and engage the imagination of your class. Each visit lasts an hour, and is fully facilitated by a tour guide.
Storeys Through Time
How did a grand townhouse for an aristocrat and his wife, on the smartest street in Dublin, become an overcrowded tenement home to 117 people? Your class will learn about the passing of time and changing fortunes, identifying signs of the buildings uses in different time periods, and the livesof the people who lived here.
Tenement Tales
Immerse your class in the world of 14 Henrietta Street with a selection of hands-on activities exploring life in Dublin's tenements. This tour is an active learning experience. Your class will find out and imagine what it was like to live in the tenements through activities comparing life then and now.
When can we visit?
Schools tours run Wednesdays, Thursdays and Fridays, between 09:30 and 14:30
What is the cost?
Tours are €4.00 per child and last 1 hour. Accompanying teachers go free.
Bookings
01 524 0383
groups@14henriettastreet.ie