Tenement Women of 14 Henrietta Street
Stories
Published 07 March 2022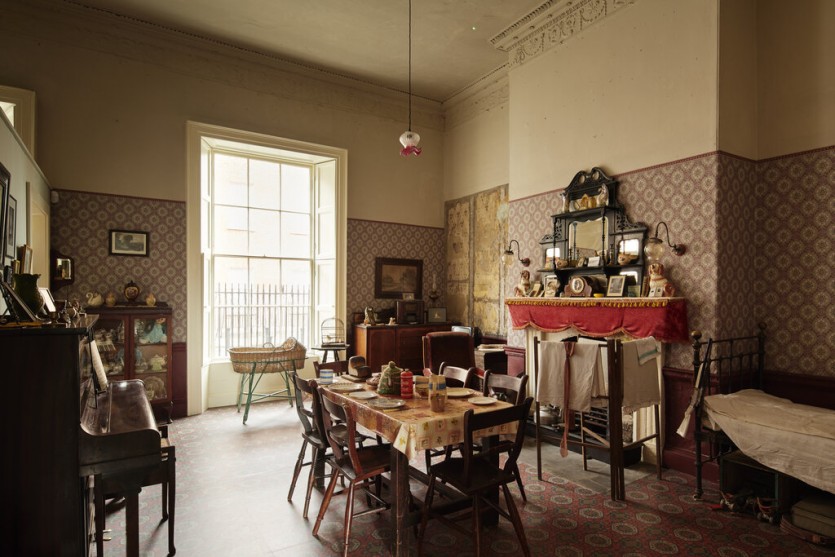 By Sheila Robinson, Tour Guide at 14 Henrietta Street
This International Women's Day, Sheila Robinson, one of our wonderful Tour Guides at 14 Henrietta Street, considers what life was like for women in the house during the tenement era.
If you'd like to learn more about what life was like for women on Henrietta Street in Georgian times, take a look at Sheila's post about Georgian Women of Henrietta Street.
Clues in the 1901 Census
The 1901 census tells us a lot about what life would have been like for those living in Dublin. The census records for 14 Henrietta Street reveal some interesting women. Often listed as wives, widows and mothers-in-law, the census tells us where they came from, how many children they had, and how many years they were married. If you were looking for gossip, you could find it here. The census also shows how women were working outside their homes as well as running the household, and how they contributed to the economy and to their family's income. In number 14, the Kelly sisters Mary (25) and Elizabeth (20), were tailoresses. The three Smyth girls and their mother Eliza were general servants and domestics. Kate Carpenter at 19 was a French polisher - a skilled wood finishing job that would have been apprenticed.
The skilled and social activist women of 1911
In the 1911 census returns, we come across Hester Moran (30) a mattress machinist and Catherine Caffrey (30), a biscuit packer who both lived in 14 Henrietta Street. If the occupation box was empty then you were either the wife, mother or widow in the household. We also know that there were 100 people living in the house at the time of the census. The strain of that number on the fabric of the house would have caused parts of the building to disintegrate especially when its owners were not inclined to make improvements. The housing inquiry of 1913/14 maps Henrietta Street right in the middle of extreme poverty. 
It was out of this environment that the clear voice of Rosie Hackett arose. She was 18 in 1911 and her cousins lived at 14 Henrietta Street. At this young age, she joined the Irish Transport and General Workers Union, and co-founded the Irish Women Workers' Union. She was a leading advocate for the rights of women during the Lockout in 1913. During WW1, women were expected to do men's work and many toiled in the very dangerous munitions factories in Dublin. Some went to the front as nurses while many more cared for the unfortunate shell shocked and gas-poisoned men who came back to their families unrecognisable and unable to work.
A proclamation for Ireland
"Irish men and Irish women" proclaimed the new Irish Republic in 1916, but in the 1918 election only women owning five pounds worth of property and over the age of 30 could vote. Hanna Sheehy-Skeffington and others began to agitate for women's right to vote. Countess Markievicz, a member of the Irish Citizen Army and a 1916 rebel, was the first woman elected to the British parliament. Changes were underway but on Henrietta Street, the harsh daily realities of life below the poverty line persisted. In working-class neighbourhoods like it, nearly a third of children would not live to see their fifth birthday. In one instance recorded in the 1911 census, Catherine Davis, from number 7 Henrietta Street, lost 12 out of her 14 children.
Between the years of 1919 and 1923, war raged through the city adding further difficulties to the lives of the men and women of the inner city, with many families divided.
The forties in number 14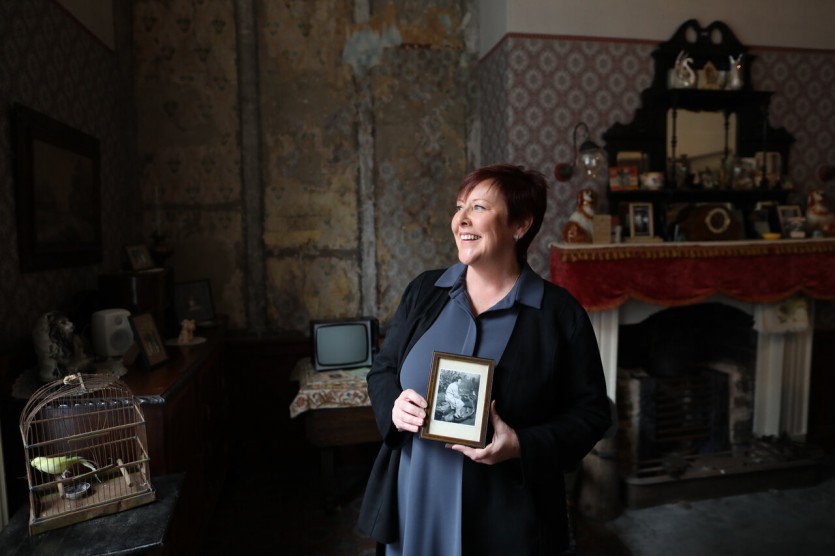 From the early 1940s, Elizabeth Dowling, mother of four and wife to George, lived in number 14. Widowed when her only daughter Lily was making her Holy Communion in 1949, she experienced great change in post Emergency Ireland. Not only was she managing her budget with ration coupons but she also worked as a tailoress at her Singer sewing machine in the small bedroom she shared with Lily. The introduction of electricity helped to ease her burden but she still cooked on an open fire despite having a gas cooker and fetched her water in a bucket from the basement for all the washing, cleaning and bathing until 1975. Plumbing was never installed. Can you imagine what stories she would have been able to tell?
Community
Over the years, the walls of 14 Henrietta Street absorbed the stories of the many women who lived here. Visitors to the house today often marvel at their maternal ancestors. For the many who hail from this street and this house, they rejoice in their dna, good fortune, their successes and are passing these stories on to the next generations.
For all the difficulties the women of the tenements faced, it was a sense of community, of family and friends, and of a fierce support for one another on which they laid their foundations.
In this way, the women of number 14 became the scaffolding on which lives have been built.
---
Sheila Robinson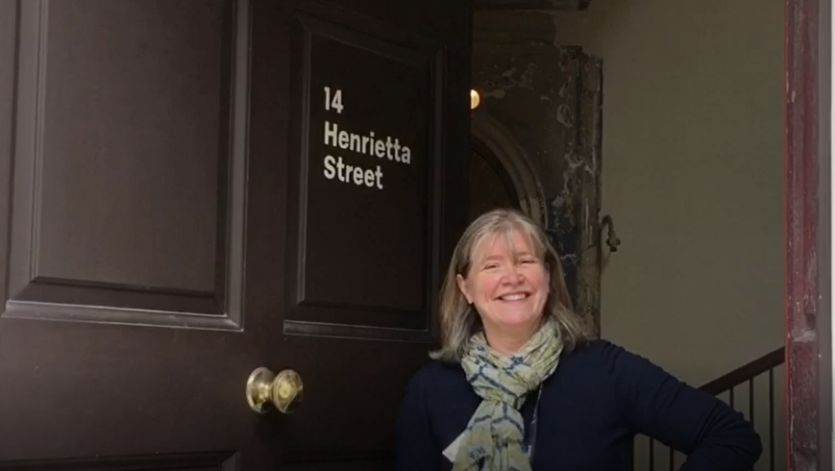 Sheila is a Tour Guide at 14 Henrietta Street and also facilitates at Culture Club events. She is passionate about women's history and genealogy. She has a particular interest in building crafts and women's work in craft industries such as weaving and furniture making. She is currently researching basketmaking in Dublin city.
---
Join a tour
If you'd like to find out more about the history of 14 Henrietta Street from Sheila and our team of Tour Guides, why not visit us for a tour.