Your Tenement Memories
News
Published 25 January 2019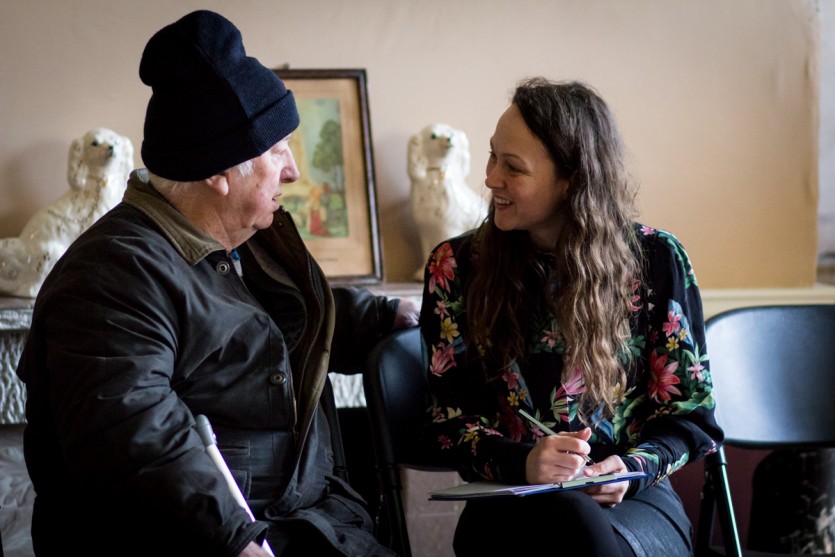 Your Tenement Memories
Do you have memories of Dublin's tenements? Perhaps you lived in a tenement, or knew someone who did. Maybe you worked in or around the tenement buildings. Whatever your connection, we would like to hear your stories.
'Your Tenement Memories' is a new oral history research project. We would like to talk to people with memories of life in 14 Henrietta Street or other Dublin tenements to grow understanding of tenement life in Dublin, and to connect people and communities with the stories and heritage of the city.
Over the next few months, we will be visiting eleven areas where tenement residents were relocated to talk to people about their memories. There will also be drop-in sessions at 14 Henrietta Street. You can see a full list of the drop in session locations and dates below.
If you would like to find out more, call 01 524 0383 or email memories@14henriettastreet.ie
Your Tenement Memories drop in events
Tues 29th January 2019: 14 Henrietta Street - 10.00am-12.00pm
Tues 5th February 2019: Drimnagh - Our Lady's Hall, 10.00am-12.00pm
Weds 13th February 2019: Ballymun Library, 10.00am-12.00pm
Mon 18th February 2019: Crumlin-Walkinstown Library, 2.00pm-4.00pm
Thurs 21st February 2019: Crumlin - St Agnes CCMA - 10.00am-12.00pm
Mon 25th February 2019: Cabra - Cabra Library, 10.00am-12.00pm
Tues 26th February 2019: 14 Henrietta Street - 10.00am-12.00pm
Mon 4th March 2019: Darndale - Darndale Belcamp Village Centre - 10.00am-12.00pm
Thurs 14th March 2019: Coolock - Kilmore Recreation Centre - 10.00am-12.00pm
Tues 19th March 2019: Finglas - Finglas Youth Resource Centre, 10.00am-12.00pm
Mon 25th March 2019: Donnycarney - Le Chéile Community Centre, 10.00am-12.00pm
Tues 26th March 2019: 14 Henrietta Street - 10.00am-12.00pm
Mon 1st April 2019: 14 Henrietta Street - 10.00am-12.00pm
Mon 8th April 2019: Dominick St - Dominick St Recreational Facility - 10.00am-12.00pm
Mon 15th April 2019: Ballyfermot Library, 10.00am-12.00pm
Tues 30th April 2019: 14 Henrietta Street - 10.00am-12.00pm
Supported by
This event is supported by the Creative Ireland Programme, an all-of-Government five-year initiative, from 2017 to 2022, which places creativity at the centre of public policy. Further information from creative.ireland.ie and ireland.ie