School Tours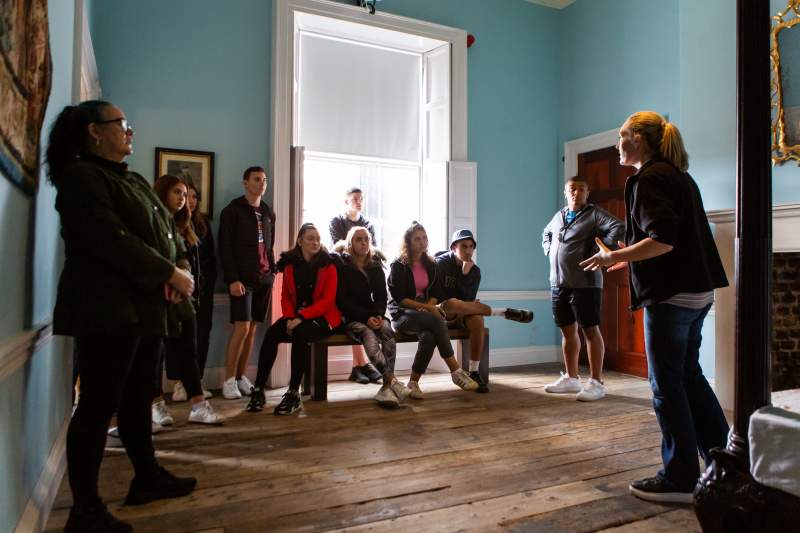 All public tours at 14 Henrietta Street are currently suspended. We look forward to welcoming visitors once again when government guidelines allow. We would like to reassure you that we have been working hard to prepare for your safe return and small group/pod tours will be facilitated.
While we sadly can't welcome you to the museum right now, we would love for you and your class to explore the history of this unique building in Dublin to learn more about the city, its people and its historical journey. Our flexible, adaptable resources can be used in the classroom, or at home, and as an extra learning resource before or after a school visit to 14 Henrietta Street.
Key highlights of a visit to 14 Henrietta Street include:
 Real life stories & memories |​ the personal stories of the residents through the ages
 On one of Dublin's oldest streets​ |​ the most intact collection of Georgian era houses
 Award winning restoration project ​ |​ work by expert craftspeople using traditional skills
"It really brought the human side of history alive for us ..."
School Tour Visitor to 14 Henrietta Street
For all school bookings and to find out more information about our school tours, please contact Gemma Howe on info@14henriettastreet.ie.
We'd love to hear your thoughts on the Schools Resources too, so if you have any feedback, suggestions or something to share please get in touch with us via info@14henriettastreet.ie
Last reviewed: 15 April 2021