14 Henrietta Street shortlisted for prestigious Mies van der Rohe Award 2019
News
Published 23 January 2019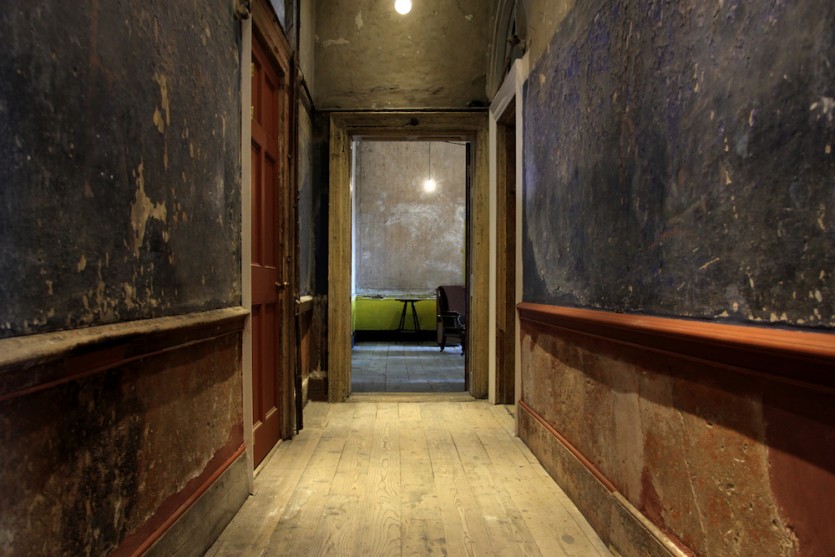 European Union Prize for Contemporary Architecture - Mies van der Rohe Award 2019
The conservation of a former tenement house at 14 Henrietta Street in Dublin's north inner city has been shortlisted for the prestigious European Union Prize for Contemporary Architecture - Mies van der Rohe Award 2019, one of just 40 projects selected from nearly 400 nominations across Europe.
Speaking about its shortlist, the international jury chairperson Dorte Mandrup noted "the 40 works highlight a new agenda that asks for a new way of thinking. Excellence and skillfulness are inherent in all of them, but this is not enough: it is necessary that they also make an impact and make architects themselves think differently about the profession."
14 Henrietta Street is a prime example of this observation. Conservation and restoration work at the Dublin City Council-owned building was carried out over a 10-year period. Now a home to Dublin's social history and open to the public since September 2018, 14 Henrietta Street tells the story of 300 years of city life, all within the walls of one address. Visitors can see what impressed the Mies van der Rohe jury as well as discovering layers of Dublin history on one of the intimate and moving guided tours.
Heritage officer with Dublin City Council, Charles Duggan, who oversaw the restoration project, said: "The 10-year long journey to rescue, stabilise and ultimately conserve and adapt 14 Henrietta Street entailed not only the stabilisation of the house due to its serious structural condition, but the preservation and recovery of the fragile traces of human occupation embodied in the fabric and form of the house. The conservation of the house and the creation of the museum has been a truly collaborative project; our dedicated design team, led by Shaffrey Architects, GEM Construction, specialist conservationists, researchers, and curators have been guided by conversations with people who lived in tenement flats in this house and on the street."
Architect Gráinne Shaffrey of Shaffrey Architects, who led the restoration and conservation work, said: "We are delighted to be being shortlisted for this prestigious prize for European architecture and share this acknowledgement with our colleagues and client who worked closely and generously with us on this very singular project over the years. Henrietta Street has been a totem for architecture and urbanism in Dublin, 14 Henrietta Street shows the interwoven nature of architecture, society and culture. It has been a privilege and a rich learning ground for us to work in this special place."
Commenting on the news, Chief Executive of Dublin City Council Culture Company Iseult Byrne said:​ "To be recognised by the EU Mies Award jury is a fantastic achievement for 14 Henrietta Street and the team who worked so hard to rescue it. This is a story of architectural courage and optimism that has created a new, distinctive museum dedicated to urban social history. We are delighted to be shortlisted."
The shortlist will be whittled down to five finalists on February 13, 2019.
About Shaffrey Architects
Shaffrey Architects was established in 1967 by Patrick and Maura Shaffrey. The practice has undertaken architectural, urban design and planning projects throughout Ireland and possess a wide knowledge of Irish towns and cities.Architectural work includes the conservation, adaptation and extension of historic buildings and new buildings in existing urban settings.
Urban design and planning practice centres principally on historic / existing urban centres and complexes, including their regeneration, consolidation and extension and is concerned with integration of new and existing urban fabric and public spaces which facilitate social and physical diversity.
The principles of sustainable building and development have always informed the work of the practice and recent projects help to further explore this important aspect of architecture and planning.