December Teatime Talk: Solving the tenements? Dublin Corporation and the housing question, 1880-1940
Teatime Talks
Published 26 November 2021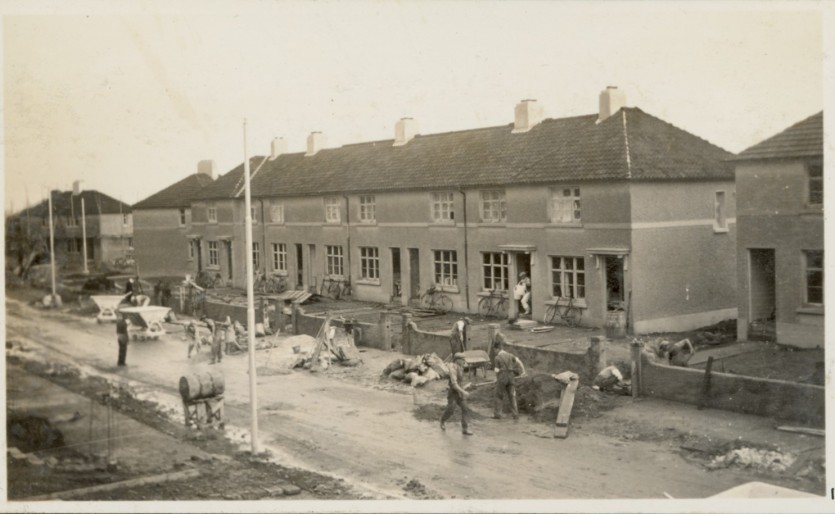 When: Wednesday 15 December at 7pm
Where: Online via Zoom
Cost: Free
14 Henrietta Street presents Teatime Talks, a series of talks inspired by the history and people of 14 Henrietta Street.
Dr Ruth McManus will explore the approach taken by Dublin Corporation to address the city's housing problems in the late 19th and early 20th centuries.
Dublin Corporation, known by generations of Dubliners simply as 'The Corpo', is the former name of the city government and its administrative organisation in Dublin. This talk will explore some of 'The Corpo's' early social housing schemes in the city centre, how ideas about town planning evolved to shape the 'cottage estates' of the Dublin suburbs we know today, and what we can learn about social housing now from these approaches.
This talk draws on two recent publications: Building Healthy Homes: Dublin Corporation's first housing schemes, 1880-1925 by Joe Brady and Ruth McManus, and Dublin 1910-1940: shaping the city and suburbs by Ruth McManus, both available from Four Courts Press.
---
---
Teatime Talks
Teatime Talks is a series of talks inspired by the history, people and surroundings of 14 Henrietta Street. Do you have a memory of Dublin's tenements or know someone who does? Whatever your connection, we would like to hear from you. 
---
Photo: Work underway at the Crumlin housing scheme, 1936. 
Source: Joe Brady / G&T Crampton Photo Archive (licensed under a Creative Commons Attribution-NonCommercial-NoDerivatives 4.0 International License).