March Teatime Talks: Flora Mitchell - Depicting Tenement Dublin
Teatime Talks
Published 08 February 2022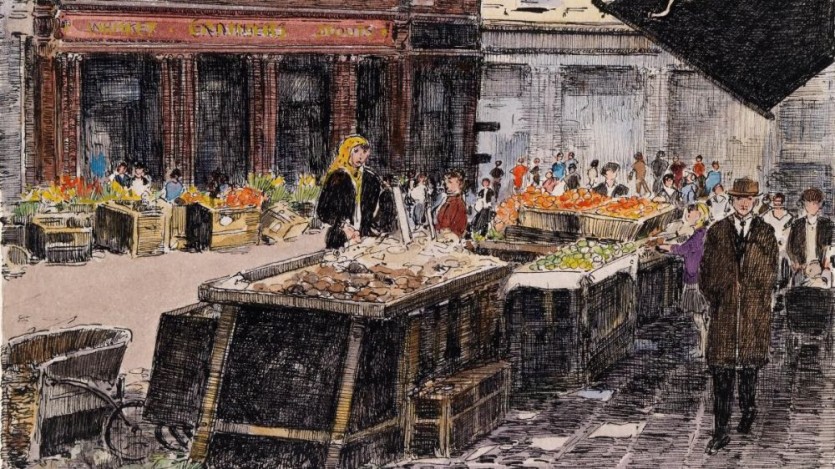 When: Wednesday 16 March at 7pm 
Where: Online via Zoom 
Cost: Free 
Art Historian Kathryn Milligan will examine depictions of inner-city Dublin from Flora Mitchell's book Vanishing Dublin (1966).
Mitchell's book captured a changing city, and showed streets like Henrietta Street in a time of transition. Born in the United States, and remembered in particular for her mid-20th-century paintings of old Dublin architecture, Mitchell studied art at the Dublin Metropolitan School of Art and exhibited work in the Royal Hibernian Academy.
---
Dr Kathryn Milligan is the author of Painting Dublin: Visualising A Changing City 1886-1949. She has guest lectured at galleries around Ireland, including the National Gallery of Ireland, the Hugh Lane Gallery, Limerick City Art Gallery and the Crawford Art Gallery, Cork.
---
TEATIME TALKS 
Teatime Talks is a series of talks inspired by the history, people and surroundings of 14 Henrietta Street. Do you have a memory of Dublin's tenements or know someone who does? Whatever your connection, we would like to hear from you.