May Teatime Talks: 'James Plunkett and Strumpet City' with Donal Fallon
News
Teatime Talks
Published 22 April 2022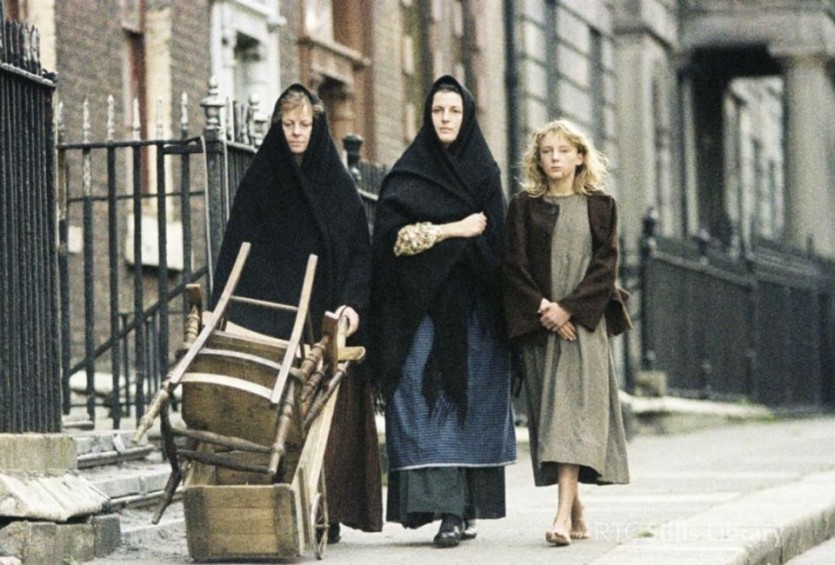 When: Wednesday 11 May at 7pm 
Where: Online via Zoom 
Cost: Free 
When Strumpet City made it to television screens, James Plunkett's masterpiece was filmed and brought to life on the familiar Henrietta Street. One of the great Dublin novels of the twentieth century, Plunkett's tale of heroism and resilience in Dublin's tenements tells us much about his own worldview, especially with regards to trade unionist and 1913 Lockout leader Jim Larkin. This talk will examine the context of Strumpet City.
Image credit: RTÉ Stills Library
---
Donal Fallon is a historian, lecturer and author based in Dublin. His publications include a biography of Major John Mac Bride (O'Brien Press) and a history of Nelson's Pillar (New Island Books). He is co-founder of the award-winning social history website 'Come Here To Me' and presents the Three Castles Burning podcast. Donal currently works as the social historian for Dublin City Council Culture Company.
---
Teatime Talks 
Teatime Talks is a series of talks inspired by the history, people and surroundings of 14 Henrietta Street. Do you have a memory of Dublin's tenements or know someone who does? Whatever your connection, we would like to hear from you.