(CLOSED) Open call: part-time tour guides required
Published 12 June 2019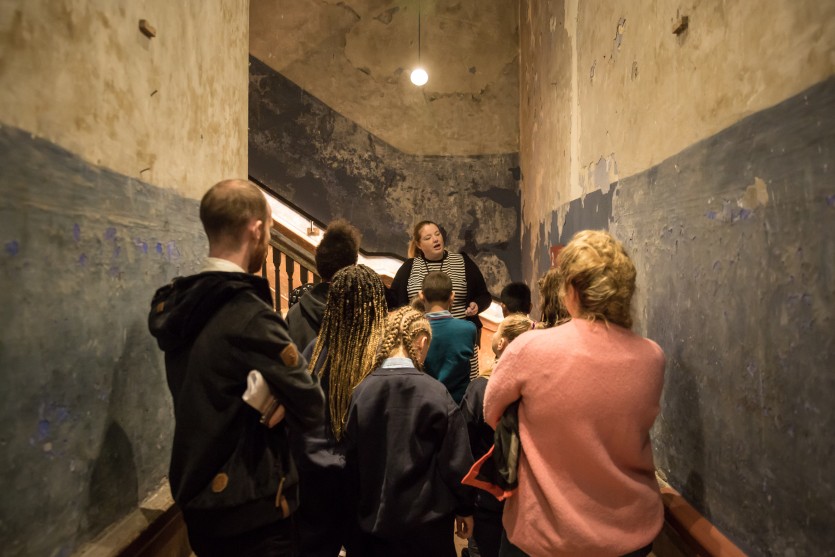 (CLOSED) Are you passionate about history and culture? Then we want to hear from you
Closing date for applications is Wednesday 26th June 2019
Dublin City Council Culture Company are looking for warm individuals who have a passion for storytelling and culture, who can bring the memories of 14 Henrietta Street to life, and can work with us to build and enrich the museum story over time.
We are seeking to recruit additional members to a panel of part-time paid-position tour guides to join our museum team at 14 Henrietta Street. Ideal candidates will come from a diverse range of backgrounds in terms of their academic, professional and life experiences. All will share a love of Dublin city, community, and history.
If you like the idea of helping our visitors to feel a sense of ownership and connection with the stories of 14 Henrietta Street, we want to hear from you.
How to apply
Applications should include a full CV and a cover letter, outlining why you are suitable for this role and describe how your skills, knowledge and experience match the role and person specification.
Completed applications should be sent by email only to recruitment@dublincitycouncilculturecompany.ie with 14HS Guide Application in the subject line.
Applications received after the closing date and time will not be accepted.
CLOSING DATE FOR THIS APPLICATION IS WEDNESDAY 26TH JUNE 2019
Shortlisted applicants will be notified by Tuesday 2nd July 2019.
Shortlisted applicants will need to be available to attend interviews at 14 Henrietta Street on Monday 8th July or Tuesday 9th July.
Additional information
Please note that Dublin City Council Culture Company is committed to developing policies and practices ensuring that accessibility, Universal Design and reasonable accommodation for people with disabilities are taken into account.
Dublin City Council Culture Company is an equal opportunity employer. For more information on our Equal Opportunities Policy, please see here.
Please note that 14 Henrietta Street the museum is Part M access compliant, and the offices of Dublin City Council Culture Company have limited physical access. Reasonable accommodation of access requirements will be made for successful applicants.
Interviews will take place in an accessible location. We are committed to respecting and protecting your privacy. We keep several kinds of personal data about our prospective employees so we can manage the recruitment process effectively and efficiently and meet our legal obligations. For more information please see our Privacy Notice for Job Applicants here.