Teatime Talks: Donal Fallon interviews Peter Brannigan
Teatime Talks
Published 13 May 2020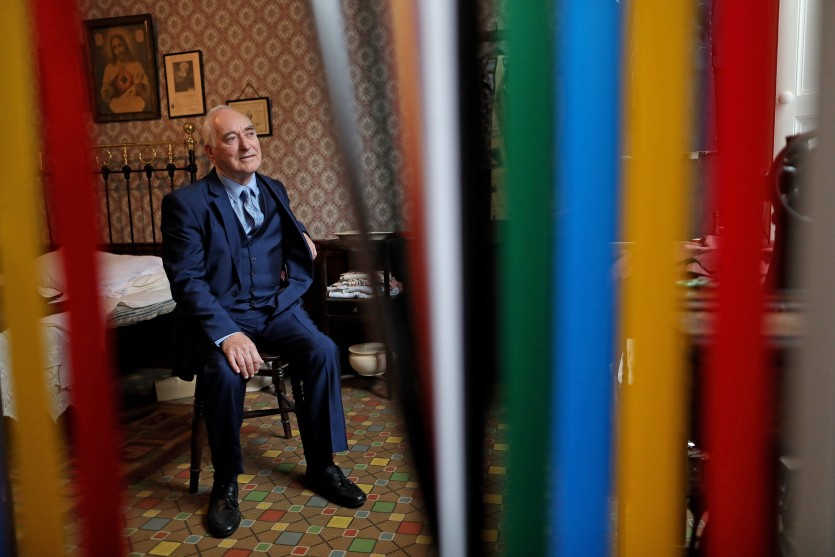 Teatime Talks: Donal Fallon interviews Peter Brannigan
This week, for our Teatime Talk, Dublin Historian Donal Fallon interviews former 14 Henrietta Street resident, Peter Brannigan.
Peter was born in the basement of 14 Henrietta Street. He was one of 13 children and lived in the house from 1939 until 1949.
After the family moved to Donnycarney, Peter found himself often returning to visit Henrietta Street when he was in the city centre, feeling drawn to the home where he spent much of his childhood. Through the years, he watched in dismay as the street, but particularly number 14, fell into disrepair.
That is, until one day he turned up at the door and met some of our team and found his former home had been transformed.
Hugs were had and a friendship was born.
Peter's memories of the house and his thoughtful reflections on what life was like on the street have formed a central part of the experience at 14 Henrietta Street. We feel very grateful that he has been so generous in sharing his insights (and lucky to have gained his friendship!).
Listen to this special podcast to hear about the moment Peter discovered the building had been turned into a museum, and why he thinks Henrietta Street is "... the most beautiful street in Dublin".
Your Memories
Do you have memories of Henrietta Street or know someone who does? We'd love to hear them and you can send us a message to info@14henriettastreet.ie or through or social media channels by clicking on the icons below.
We share stories and uncover history.
Teatime Talks
Teatime Talks is a series of talks inspired by the history and people of 14 Henrietta Street.
By listening and engaging with historians, experts, former tenement residents, local residents and their families, we continue to uncover and record the history of 14 Henrietta Street. Teatime Talks responds to the things we learn, to highlight hidden histories, elaborate on recurring themes and tell the stories of the house and its people.