14 Henrietta Street is reopening in July 2021
News
Published 04 June 2021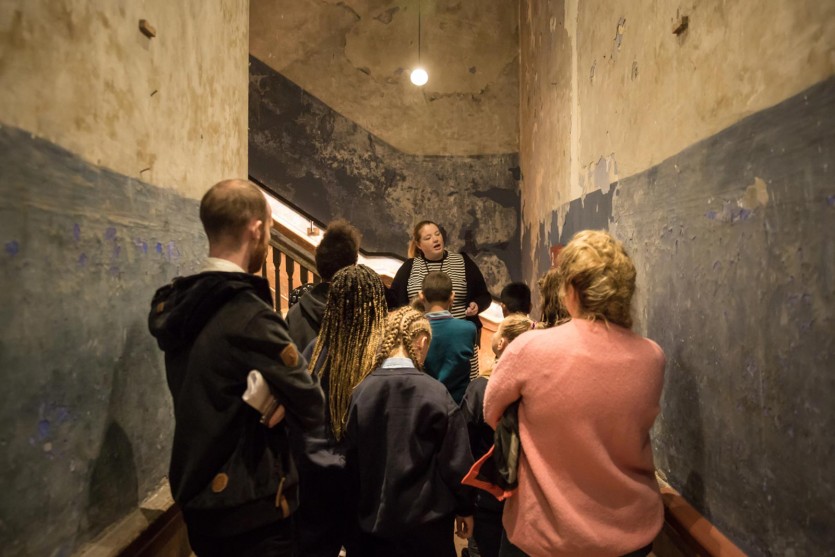 We're delighted to announce that 14 Henrietta Street will reopen to the public on Wednesday, 7 July 2021.
Admission to 14 Henrietta Street is through guided tours only, and the government restrictions which prohibited them have now been revised.
Our guided tours bring visitors on a truly moving journey from the grand Georgian beginnings of the house to the tenement dwellings of its later years. We're now taking advance bookings for July. Ticket holders will be entitled to a full refund if guided tours are cancelled or rescheduled due to government restrictions.
The tour, the house, the stories and the memories of those who called 14 Henrietta Street home are ready to be shared again and we are so looking forward to welcoming you back.
Walking tours
In the meantime, you can book for our brand new Georgian Walking Tours which are running from Wednesday - Sunday at 11:30am.
Visiting Us Safely
The team at the museum have been working hard to prepare for your safe return, and we're proud to say we've been awarded the Fáilte Ireland Covid Safety Charter.
We will be operating under strict health and safety protocols to ensure your visit is a relaxed and enjoyable one. Each tour is limited to six people (including a guide) and a new route has been designed to allow for social distancing. We have hand sanitizer stations throughout the house and staff on hand to assist with any queries you might have. You can read more about what to expect before and during your visit here.
Celebrating together
We're especially excited to reopen the doors of the museum after 14 Henrietta Street won the prestigious Silletto Prize at the European Museum of The Year 2020 awards in May. We can't think of a better way to celebrate this achievement than to once again welcome visitors to share in the stories of this special place.
Book now
House tours will be running from 10am - 4pm, on the hour, Wednesday - Sunday.
Tickets cost €10 for adults, €8 concession (OAP, student), €6 concession (child aged 5 or younger) 
---
Tickets cost cost €8 for adults, €6 concession (OAP or student)
---