April Teatime Talks: 'An Artist Reflects on Henrietta Street' with Mick O'Dea
News
Teatime Talks
Published 06 April 2022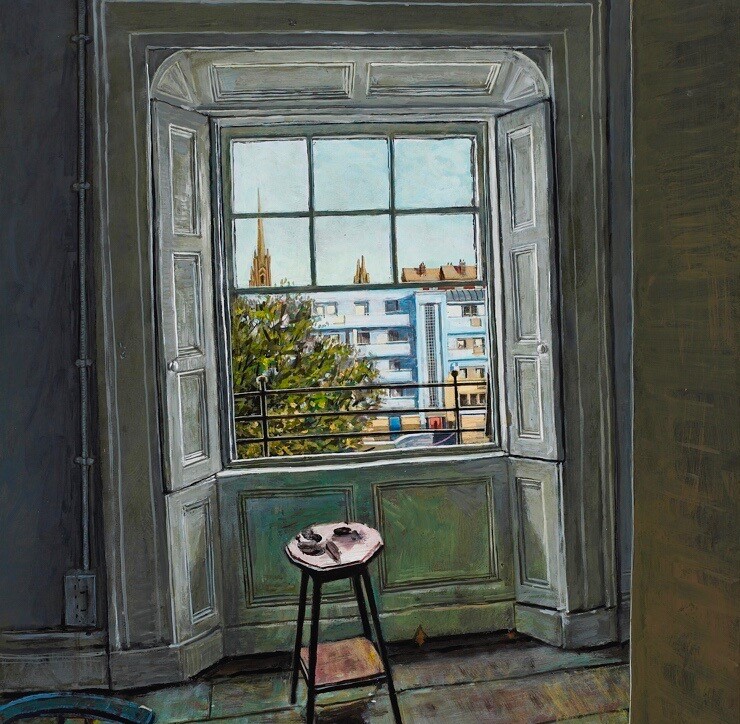 When: Wednesday 13 April at 7pm
Where: Online via Zoom 
Cost: Free 
The story of Henrietta Street is the story not only of architectural and political history, but the arts. When campaigner Uinseann MacEoin saved a number of Henrietta Street homes in the 1960s and '70s, it began a process of revitalisation that drew artists to the street. Mick O'Dea, past president of the Royal Hibernian Academy, was one such artist. In this Teatime Talk he will reflect on the street and show work inspired by it. 
Image credit: 'From an Upper Floor Window' by Mick O' Dea.
---
Mick O'Dea is a painter and sculptor living and working in Ireland.
Past President of the Royal Hibernian Academy, a member of Aosdána, an Honorary Member of the Royal Scottish Academy, a Fellow of the Anatomical Society, Chairman of the Stamp Design Advisory Committee for An Post and a past member of the Board of Governors and Guardians of the National Gallery of Ireland.
---
Teatime Talks 
Teatime Talks is a series of talks inspired by the history, people and surroundings of 14 Henrietta Street. Do you have a memory of Dublin's tenements or know someone who does? Whatever your connection, we would like to hear from you.