Leaving Certificate Teacher Resources
Introduction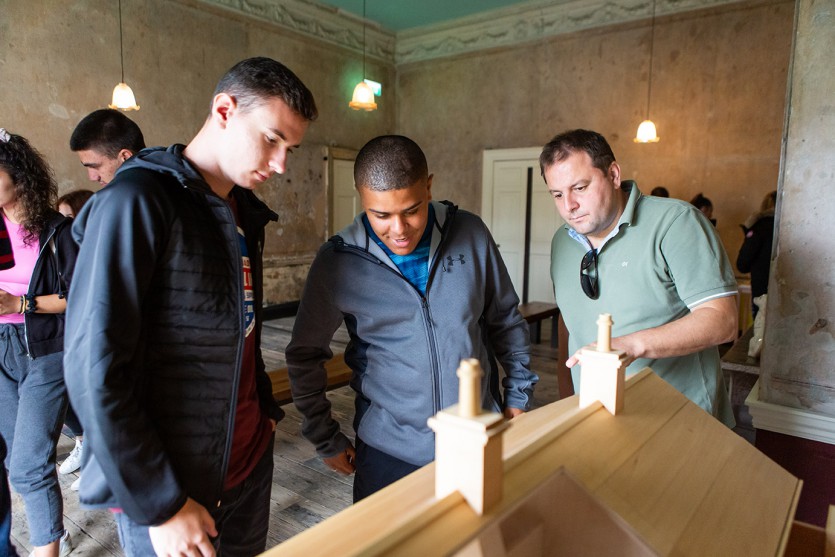 14 Henrietta Street is a social history museum of Dublin life, from one building's Georgian beginnings to its tenement times. We connect the history of urban life over 300 years to the stories of the people who called this place home.
This resource pack is for history teachers who wish to bring their Leaving Cert students on a visit to 14 Henrietta Street. The aim of this pack is to provide you with a toolkit of case studies and further resources to help you design activities, lessons, and projects for your Leaving Cert history group.
How this pack links to the history syllabus
This resource pack provides an exploration of various topics on the Leaving Cert history syllabus through the context of 14 Henrietta Street. The pack can be used before or after your visit to 14 Henrietta Street.
The pack connects to the core concerns of the history syllabus, in particular 'Human experience - the concern of history'; 'Time and change - the essence of history', and 'Developing understanding - the revision of history'
Regardless of your topic of study, your group will develop their skills as historians through a visit to 14 Henrietta Street and the tools in this pack. However, there are particularly strong links to the following topics on the syllabus:
Early Modern:
The end of the Irish kingdom and the establishment of the Union, 1770-1815
Later Modern:
Ireland and the Union, 1815-1870
Movements for political and social reform, 1870-1914
Case study: Dublin 1913 – strike and lockout
Government, economy and society in the Republic of Ireland, 1949-198
Throughout this pack, there is a focus on different types of evidence, reflecting the 'working with evidence' section of the syllabus framework.
View Activity 1: Georgian Beginnings
View Activity 2: Social Reform
View Activity 3: The End of the Tenements