Primary Schools Teacher Resources
Introduction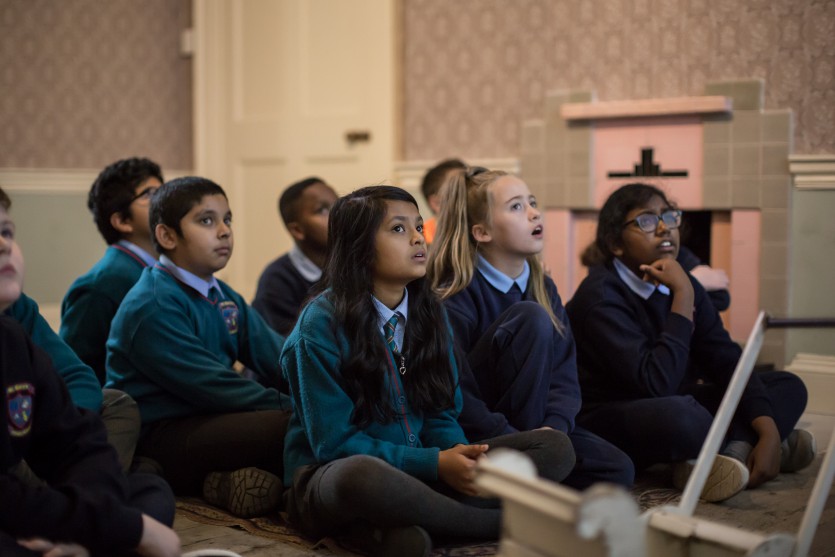 14 Henrietta Street is a social history museum of Dublin life, from one building's Georgian beginnings to its tenement times. We connect the history of urban life over 300 years to the stories of the people who called this place home.
This resource pack is for Primary School teachers who wish to bring their students on a visit to 14 Henrietta Street.
How this pack links to the Curriculum
This resource pack provides an integrated exploration of the Primary School curriculum, using history as a starting point. It has been designed to be flexible and adaptable for all levels and age groups from 1st to 6th class. The pack can be used before or after your visit to 14 Henrietta Street.
The following activities use the 'Working as a Historian' skills and concept development strand unit from the history curriculum as a starting point to explore many other thematic strands in the context of 14 Henrietta Street. These strands, and links to other subjects, are clearly indicated in the 'Links to the Curriculum' table within each activity.
The activities can be used on their own, or as a series of lessons to deepen your class's skills as historians, and their understanding of many strands of the history curriculum through the story of 14 Henrietta Street.
All of the activities consist of three tasks. You will best know the level of your own class, but if you need help deciding where to start, task 1 in each activity is suitable for all year groups, and tasks 2 - 3 can be used for 3rd - 6th class, or children who need an extra challenge.
View Activity 2: Investigating Games
View Activity 3: Telling the Stories
View Activity 4: Making a Museum